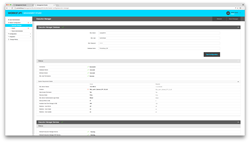 "Our vision is to help global companies test every process and app on a continuous basis for total quality. The advances in Certify 10 move us further in that direction, and make it easier for partners to deliver managed services," said Shoeb Javed, CTO
London, UK (PRWEB UK) 1 February 2017
Worksoft®, a leading global provider of automation software for high-velocity business process discovery and testing, today unveiled Worksoft Certify 10, the latest release of the company's flagship software for end-to-end functional test automation. Worksoft software helps the world's biggest brands understand their real-time business processes quickly, and ensure they continue to work flawlessly, even when key enterprise applications such as SAP, Salesforce and Oracle change.
With stronger enablement in cloud and hybrid cloud environments, Worksoft Certify 10 facilitates easier and larger scale deployments with around-the-clock "lights out" validation of enterprise business processes. The new features and functionality of Certify 10 deliver a better user experience and further equip Worksoft partners to build enhanced managed services offerings for large-scale automation.
"Our vision is to help global companies test every process and app on a continuous basis for total quality. The advances in Certify 10 move us further in that direction, and make it easier for our partners to deliver managed services around it," said Shoeb Javed, chief technology officer, Worksoft. "We are pleased to help customers and partners advance their success with the new platform, re-architected for the cloud, that's easier to deploy and maintain. With improved workflow and support for distributed workforces, Certify 10 will help large enterprises run automation at industrial scale, and further extend our technology lead in speed and scope," he said.
"Both systems integrators and enterprise IT operations can benefit from advances in testing platforms that can bring faster execution, broader business test coverage and improved collaboration to enterprise projects," added Melinda Ballou, program director for IDC's Agile ALM, Quality and Portfolio Strategies Service. "Flexible multi-tenant cloud architectures, contextualised UIs and analytics that include heat mapping to enable prioritisation – these and other capabilities help globally distributed teams to run quality automation at high velocity, which is non-trivial."
New features in the Worksoft Certify 10 suite include:

New architecture to better facilitate distributed deployments with a faster user interface response
New user experience for better process creation and administration of the automation portfolio
Updated and expanded Extensibility Framework (XF) definitions to automate standard and custom user interfaces
New, improved Execution Engine
New features in the Worksoft Certify 10 operations suite include:
Management Studio: New user interface and workflows. Multi-tenant support for companies who need the ease of deploying a single instance of Worksoft Certify's Service Layer and maintaining security and privacy of tenants.
Execution Manager: Web Service APIs for use in continuous dev/test/ops, continuous integration and continuous delivery environments. Dynamic login to remote machines for more robust large-scale testing. Remote Desktop integration enabling higher quality screen captures and enabling re-use of existing server class hardware. Large scale parallel testing enables tests to run in a shorter period of time so every deployment can be validated.
Worksoft ImpactTM: Analyses transports on release and stores results for fast access on demand, enabling analysis of much higher transport volumes. Integrates with Worksoft Analyze®, enabling analytics to be overlaid and interpreted in the context of discovered business processes.
About Worksoft Inc.
Worksoft® is a leading global provider of automation software for high-velocity business process testing and discovery. Enterprises worldwide use Worksoft intelligent automation to innovate faster, lower technology risk, reduce costs, improve quality, and deeply understand their real end-to-end business processes. Global 5000 companies across all industries choose Worksoft for high speed process discovery and functional testing of digital, web, cloud, mobile, big data, and dozens of enterprise applications, including SAP, Oracle, and Salesforce.com. For more information, contact Worksoft at info(at)worksoft(dot)com or visit http://www.worksoft.com.