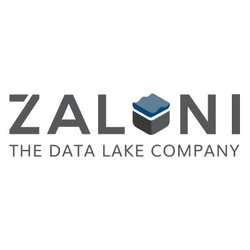 Zaloni is well-positioned to help customers deliver on the promise of data lakes thanks to its self-service data preparation and data lake management products, as well as its professional services expertise.
Durham, NC (PRWEB) January 31, 2017
Zaloni, the data lake company, had a strong 2016, tripling the number of new product customers and GAAP product revenue as compared to 2015. Zaloni attributes a portion of this remarkable growth to the market's readiness to embrace production data lakes, particularly in financial services, telecommunications and healthcare, including compliance, fraud prevention, Customer 360, and advanced analytics – all of which require Zaloni's data management products and services for successful implementation.
Zaloni Bedrock Data Lake Management Platform was recently selected by a Fortune 50 enterprise to enable big data solutions for advanced analytics. The company signed a three-year multi-million dollar software contract as a first step in building out their vision of a consolidated enterprise-wide data lake platform. This deal is indicative of overall growing enterprise demand for a more strategic, streamlined and transparent way to manage the enterprise data lake.
Helping companies derive more value from big data
In 2016, Zaloni developed a number of solutions targeted to hot-button big data challenges that companies face in complex, data-rich industries. From augmenting the traditional data warehouse to provide more storage capacity and processing power, to implementing Zaloni's Data Lake 360, a unified, integrated approach to data lake management, governance and democratized data access, Zaloni provides the on-premises and cloud-based solutions and services needed for a modern, integrated big data architecture that enables advanced analytics and operational efficiencies.
The foundation for these solutions is Bedrock, Zaloni's Data Lake Management Platform, which provides an integrated set of capabilities with which to manage and govern the data lake. It also provides a discovery catalog and self-service data preparation capabilities through its add-on component called Mica. Mica serves as an on-ramp for business users and data scientists to leverage the data in the data lake and across the organization.
Taking a 360-degree approach to the data lake
Zaloni's Bedrock Data Lake Management Platform and its Data Lake 360 approach to data lakes provides its customers with visibility into the data in the lake, as well as the ability to determine and enhance data quality, secure and mask sensitive data, understand data's lineage and how the data changes over time, as well as operationalize many of these data transformations to run automatically as new data enters the lake.
"451 Research has identified that the combination of self-service data preparation with data management and data governance is key to delivering a functional data lake," stated Matt Aslett, Research Director, Data Platforms and Analytics, 451 Research. "Zaloni is well-positioned to help customers deliver on the promise of data lakes thanks to its self-service data preparation and data lake management products, as well as its professional services expertise."
"In our conversations with corporate technology leaders from our CXO Advisory Board, data lakes are top of mind because of their potential to meet the demands of today's data-centric world," said Mark Fernandes, Managing Director, Sierra Ventures, the lead investor in Zaloni. "Zaloni is receiving tremendous inbound attention from leading global enterprises because the company is addressing a fast growing opportunity with a very complete solution. "
For more information:
Company Website
Bedrock Platform Overview
Mica Product Overview
The Data Lake 360 Holistic Approach
Zaloni:
Zaloni, the data lake company, enables today's data-powered business by providing the software and services needed to help enterprises build agile, scalable data lakes. Zaloni's Bedrock Data Lake Management Platform provides an integrated set of capabilities to build, manage and govern the data lake. It also provides a discovery catalog and self-service data preparation capabilities to serve as the on-ramp for business users to leverage the data in the lake. Serving the Fortune 500, Zaloni has helped its customers build production implementations at many of the world's leading companies. To learn more, visit: http://www.zaloni.com