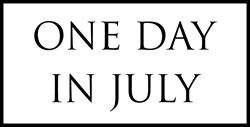 Burlington, VT (PRWEB) January 30, 2017
When couples talk about having kids, the subject of money is never far behind. From diapers and formula to daycare and doctors, figuring out how to pay for expenses is always at the forefront of parents' minds. But future college expenses require careful planning: it pays to start early, and it's critical to use low-cost index funds.
College costs have been rising above the inflation rate for decades, and recent figures show that over 19% of borrowers owe $50,000 or more upon graduation. With such staggering numbers, it's imperative that parents start thinking about college savings planning when their children are young. Dan Cunningham, founder and financial advisor at Vermont-based firm One Day In July, advises parents that getting an early start can mean a world of difference in the long run, and it isn't as difficult as it may seem.
While many investors look to actively managed funds, the reality is that these high-fee, under-performing investments are costing people a large percentage of their savings in the long run. Cunningham suggests that the best way to build up a college savings account is to start early and to invest in low-cost, low-fee, diversified index funds. The difference in 18 years of saving and two years of saving is astronomical.
Let's look at an example: Say two sets of parents put away $5,000 each year (roughly $417 per month) in a college savings account and that they both receive roughly 8% in returns each year. The parents who started saving since their child was born will have close to $200,000 by the time their child goes to college. The parents who waited until sophomore year in high school to start saving are going to have about $16,500. That is the power of compounding interest.
With this approach, children will get the tailwind of compounding investment returns while also avoiding the interest payments on student loan debt. Contact a financial advisor at One Day In July today to learn more about how to get prepared for college investment planning.
For more information on One Day in July, and to learn more about Dan Cunningham's approach to investing, visit http://www.onedayinjuly.com.
###
About One Day In July
Vermont financial advisory firm One Day In July, based in Burlington, VT, helps individuals, non-profits, and businesses save and invest using low-cost index funds. Index funds are sweeping the nation, and they are one of the fastest growing trends in American investing and financial planning. By focusing on reducing fees for investors, including those of the financial advisor, One Day In July is bringing long-overdue changes to investors in Vermont and other states. To learn more about the services offered by One Day In July, please visit http://www.onedayinjuly.com.