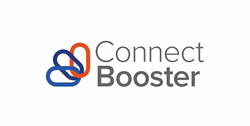 It's an extremely exciting time for ConnectBooster, as we grow our team by hiring key people to further enhance our platform. We look for key leaders like Matt who we feel will help us better serve our partners, and add value to our team
Fargo, ND (PRWEB) February 07, 2017
Fargo, ND: ConnectBooster, a premier payments processing software that automates payments for channel partners, continues to grow its team through the hiring of key team members.
ConnectBooster ownership hired former Summit Group Software President, Matt Bitzegaio, as their new Chief Technology Officer.
In his role at Summit Group Software, Bitzegaio focused his efforts on leading product strategy, architecture, and development efforts for Summit Group Software. Summit Group Software is a Microsoft premier partner that helps businesses implement technology applications such as enterprise resource planning software (ERP) and customer relationship management (CRM) software. Matt has broad experience in the technology industry, serving in various capacities, including leading a Microsoft Dynamics consulting practice, IT leadership positions, and software architecture roles.
Bitzegaio's new role at ConnectBooster will be as the Chief Technology Officer, where he'll be working on the following:

Oversee and manage the development team
Drive product vision, strategy and roadmap
Provide technical leadership on software architecture
Collaborate with leadership team on corporate vision and strategy
Develop new channel partnerships and evangelize the products
"It's an extremely exciting time for ConnectBooster, as we grow our team by hiring key people to further enhance our platform. Matt's excellent track record in technology and his background in the Microsoft Community, specifically with Microsoft Dynamics is an outstanding addition to our leadership team. We are excited by his role and even more excited to execute our growth plans," said ConnectBooster President, Ryan Goodman.
Matt holds an MBA from the University of Mary and earned a bachelor's degree in Information Technology from North Dakota State University. Matt makes his home with his family in West Fargo, ND.
"We look for key leaders like Matt who we feel will help us better serve our partners, and add value to our team. Our goal in hiring Matt is to leverage his leadership, his experience, and subject matter knowledge with Microsoft Dynamics to add value for our partners. With Matt's guidance, we fully expect to continue to enhance our product and improve our integration benefits," said Goodman.
About ConnectBooster: ConnectBooster is the only fully automated payments processing solution for channel partners that solves payments automation, accounts receivable, and accounting issues. To learn more and get started, visit http://www.connectbooster.com.