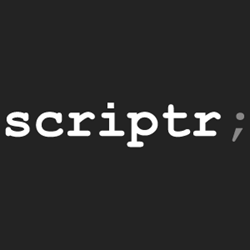 This recognition validates our mission for enabling this transformation with the most mature IoT Application Platform and Development Services.
Ft. Lauderdale, Florida (PRWEB) January 31, 2017
Scriptr.io announced today that it has received a 2017 IoT Evolution Business Impact Award from TMC and Crossfire Media which will be presented at IoT Evolution Conference & Expo being held February 7-10, 2017 at the Greater Ft. Lauderdale/Broward County Convention Center in Fort Lauderdale, Florida. The Business Impact Awards program recognized a select group of companies and business leaders who have successfully leveraged IoT to solve a business issue, launch a new service or create revenue opportunities. Scriptr.io will receive their award and present their winning case study on Thursday February 9th at 2:45PM at IoT Evolution Expo.
"IoT data is very important to enterprise digital transformation, and organizations needs are evolving from simple IoT data dashboards to complex orchestrations driven by business rules & full user experiences integrated into the enterprise software stack" said Rabih Nassar, founder and CEO of scriptr.io, "This recognition validates our mission for enabling this transformation with the most mature IoT Application Platform and Development Services.
"The opportunity within IoT in business continues transform productivity and we are delighted to highlight scriptr.io's success in deploying IoT," said Carl Ford, CEO, Crossfire Media, executive director of content, IoT Evolution. "We congratulate scriptr.io and recognize that there are more and more opportunities in the Enterprise being solved by IoT every day."
The Business Impact winners will be featured in the IoT eNewsletter and website.
About scriptr.io:
Scriptr.io, an award winning platform , enables enterprises to develop and deliver IoT applications with reduced time-to-market and high cost efficiency. Scriptr.io offers a rapid application development environment on a zero-DevOps platform that enable the development of auto-deployed, scalable and secure IoT Application as micro-services. Scriptr.io solves interoperability issues between enterprise applications and IoT-based service providers by offering a marketplace of pre-built vertical IoT applications and connectors to major IoT and enterprise systems. As a robust, carrier-grade application engine supporting millions of enterprise users and 100+ applications, scriptr.io is a cloud based fully-managed service that can also be located on-premise or at the edge. https://www.scriptr.io/
About Crossfire Media:
Crossfire Media is an integrated marketing company with a core focus on future trends in technology. We service communities of interest with conferences, tradeshows, webinars and newsletters. Crossfire Media has a partnership with Technology Marketing Corporation (TMC) to produce events and websites related to disruptive technologies. Crossfire Media is a division of Crossfire Consulting, a full service Information Technology company based in New York.
About TMC
Global buyers rely on TMC's content-driven marketplaces to make purchase decisions and navigate markets. This presents branding, thought leadership and lead generation opportunities for vendors/sellers.
TMC's Marketplaces:
Unique, turnkey Online Communities boost search results, establish market validation, elevate brands and thought leadership, while minimizing ad-blocking.
Custom Lead Programs uncover sales opportunities and build databases.
In-Person and Online Events boost brands, enhance thought leadership and generate leads.
Publications, Display Advertising and Newsletters bolster brand reputations.
Custom Content provides expertly ghost-crafted blogs, press releases, articles and marketing collateral to help with SEO, branding, and overall marketing efforts.
Comprehensive Event and Road Show Management Services help companies meet potential clients and generate leads face-to-face.
For more information about TMC and to learn how we can help you reach your marketing goals, please visit http://www.tmcnet.com.
Scriptr.io Contact:
media(at)scriptr(dot)io
+1 (877) 767-7587
119 West 24th Street 4th floor
New York, NY 10011 USA
TMC Contact:
Jessica Seabrook
Marketing Director
203.852.6800 ext.170
jseabrook(at)tmcnet(dot)com