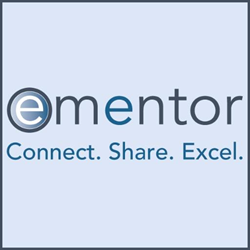 Through conversation and a series of questions, Socrates would help people discover and articulate their own knowledge...
San Antonio, Texas (PRWEB) January 30, 2017
Most successful career professionals have had a mentor or business coach in their life somewhere along the way to help guide them. Many, in turn, look to pay it forward by helping guide the career or life path of someone else.
eMentor, an award-winning online mentoring program that has served more than 6,000 military women, veterans, cadets, midshipmen and military spouses in mentoring relationships, offers the following tips to ensure a strong mentor-mentee relationship.

Ask open ended questions. It is too easy to "tell" people what to do and how to do it.  It is easy to simply tell mentees what they need to do.  However, it is much more powerful and helpful for mentors to engage their mentees with questions that will help lead them to the right decision for them.  Keep in mind the mentor may have different interests, goals or values than the mentee and it is not fair to assume what "works" for the mentor will "work" others.
Use questions to encourage the mentee to explore and evaluate all aspects of a challenge. Let the mentee determine the path that is right for him or her after gaining perspective and thinking through all facets of the situation.  Some examples of wise questions a mentor might want to use are:
What do they see as possible options?
What interests or excites them about the possibilities?
What are they concerned about or afraid of?
What would success look like for them in 1 year? In 5 years?
What would be a good path to follow to achieve this success?
What are the barriers that are holding them back?
In an ideal world, what would life look like?
What resources does they need to be successful?
How will they celebrate when they are successful?
Consider how Socrates wisely guided Plato, and is considered one of the most powerful teachers and mentors. He believed that people with a sound mind already fundamentally have the "basic truths of life deep inside of one's being, even if unaware of possessing this knowledge." Through conversation and a series of questions, Socrates would help people to discover and articulate their own knowledge, rather than force an idea or words into their minds. 
That holds true in today's world as well. The best mentors "socratically" engage their mentees with open ended questions, and in turn mentees, in working with their mentors, should discover and tap into the wisdom they possess within themselves.
For more information on eMentor online mentoring, please visit ementorprogram.org.