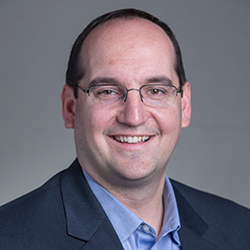 I am excited to begin this new journey...We have seen tremendous growth over the past few years in the corporate finance community and I look forward to extending the progressive vision of our company into the accounting technology division.
Portland, Maine (PRWEB) January 31, 2017
Diversified Communications announced Brian Cuthbert as the Group Vice President of the Business Community (BCOM) portfolio as of February 1, 2017. In the new role, Cuthbert will assume the Executive Director position over Accountex USA, the brand's leading independent accounting technology conference.
The BCOM Group Vice President is responsible for all conferences, membership, certification programs, and publications under The Institute of Finance and Management (IOFM), Accountex USA and other Diversified brands. Brian will directly oversee all day to day operations and direct the growth strategy for both IOFM and Accountex.
"I am excited to begin this new journey leading both brands in the BCOM portfolio for Diversified. We have seen tremendous growth over the past few years in the corporate finance community and I look forward to extending the progressive vision of our company into the dynamic world of accounting technology." Cuthbert continued, "Accountex is a thriving community that helps businesses across the nation grow and become more versatile. We want to support that, and foster the relationship between buyer and seller. 2017 will be a banner year for all involved and I know our team is eager to get started!"
Cuthbert has been with Diversified Communications for 4 years, managing IOFM as the Executive Director. In his previous role, the division grew from a single event with 200 attendees and 15 vendors to bi-annual conferences with over 1,600 attendees and 100 unique vendors. The group has certified over 25,000 people in finance management careers.
Previously, Mr. Cuthbert served as Vice President at Chief Executive Group and Vice President & Publisher at Kennedy Information. He is a graduate of Fordham University and a seasoned executive in the accounting and finance management space.
Cuthbert will be taking over the role of Group Vice President from RD Whitney who has managed Accountex USA since the acquisition of The Sleeter Group in 2015. Whitney commented on the transition, "Brian has done an incredible job at leading the IOFM team to substantial growth and I know he will do the same for the Accountex brand. I am thrilled to see him grow into a key part of the senior leadership team as they continue to build the most inclusive community for accounting and finance professionals in the US."
Accountex USA announced in November the relocation of the accounting technology conference and expo to Boston for 2017. The move puts a leading independent event for accounting professionals in the top city for finance careers. Accountex USA will be held at the Hynes Convention Center September 6-8, 2017.
Accountex, a division of Diversified Communications, is the only independent technology event aimed at accountants and finance managers. It brings together a global audience of attendees and provides education and training workshops in all aspects of accounting technology. It also features a major trade show exposition which will showcase over 100 exhibits from the leading app developers offering the latest technology to accountants, finance managers, and bookkeepers.
About Diversified
Diversified Communications is a leading international media company providing market access, education and information through global, national and regional face-to-face events, eMedia, publications and television stations. Diversified serves a number of industries including: technology, seafood, food service, natural and organic, healthcare, commercial marine and business management. Based in Portland, Maine, USA, Diversified has divisions in the Eastern United States, Australia, Canada, Hong Kong, Singapore, Thailand and the United Kingdom. For more information, visit: http://www.divcom.com.