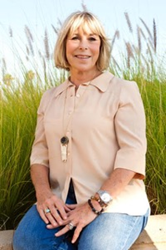 Austin, Texas (PRWEB) February 01, 2017
Driftwood Recovery is pleased to announce Louise Stanger Ed.D, LCSW, CDWF, CIP has joined our team as a consulting professional. Louise will work alongside a staff of skilled professionals to develop and launch the Courageous Family and Friends Recovery Program. This innovative program focuses on each individual and their loved ones in a group setting, providing strategies and tools for all to achieve health and wellness. A new holistic curriculum is being offered, which combines therapeutic modalities such as Motivational Interviewing, Solution Focused Therapy, Family Mapping, 12 Step Facilitation, Life Skill Coaching, Experiential Outdoor Adventures, as well as the work of Brene Brown and other thought leaders in behavioral healthcare.
Dr. Louise is a speaker, educator, clinician and interventionist. In addition to delivering keynote presentations all around the country, she trains staff at many different recovery facilities and develops multidisciplinary programs in the fields of mental health, substance abuse, chronic pain and process addiction disorders. Her work has been published in the Huffington Post, Journal of Alcohol Studies, Recovery Campus, Counselor Magazine and The Sober World. The San Diego Business Journal listed her as one of the "Top 10 Women Who Mean Business" and Quit Alcohol named her one of the "Top 10 Interventionists" in the country. In 2014, she was the recipient of the Foundations Fan Favorite Speaker Award and this past year received the Joseph L. Galletta Spirit of Recovery Award.
About Driftwood Recovery:
Driftwood Recovery is Austin's premier residential treatment program that specializes in chronic pain, substance abuse, mental health and process addictions. Through its multidisciplinary programs and 12 Step-based platform, Driftwood staff are trained and well-versed in many evidence-based therapeutic approaches including the ones outlined above, as well as Acceptance and Commitment Therapy (ACT), Cognitive Behavioral Therapy (CBT), Dialectical Behavioral Therapy (DBT) and EMDR. Our friendly staff and vibrant facilities create a tranquil environment for guests and their loved ones to let healing begin. Outdoor activities and fitness include ropes courses, canoeing, cross-terrain biking, hiking, fitness gym, TRX suspension training, certified personal trainers, yoga and pilates. Other services include nutritional education and counseling, massage therapy, farm-to-table chef-prepared meals, infrared sauna, and acupuncture. At Driftwood, we believe our 85-acre campus, spacious living arrangements, amenities, expert staff and innovative programs offer holistic healing of the mind, body and spirit for the whole family. For more information on Driftwood Recovery, visit https://www.DriftwoodRecovery.com or call 866-426-4694.