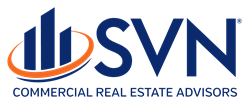 Boston, Mass. (PRWEB) January 30, 2017
SVN International Corp. (SVN), one of the most recognized commercial real estate services franchisors in North America, has announced the addition of two new international master franchises with the opening of SVN® brand in Seoul, South Korea and Warsaw, Poland. Operating as SVN | Korea and SVN | Poland, the new offices will roll out commercial real estate opportunities and provide full-service commercial real estate brokerage and investment services to major Korean and Polish markets.
These new offices mark the fourth and fifth international franchise locations for SVN who launched its worldwide expansion efforts in 2015 with the opening of offices in Canada, Mexico and Russia. SVN's goal for 2017 is to continue to grow internationally by opening office locations in targeted regions such as Germany, United Kingdom, India, Japan, and the Caribbean.
SVN | Korea
Headquartered in Seoul, South Korea, SVN | Korea is led by CEO B.W. (Brian) Soh and Chairman Dr. J.W. Shin who bring over 35-years' combined expertise in Korean commercial real estate and capital markets, most notably directing regional and global projects for DTZ Korea. The new office will offer consultancy and advisory services in commercial real estate brokerage (sales, leasing, property management) and capital market services (debt placement, investment and asset management, structured finance and arrangement of funding vehicles).
Particularly versed in cross-border transactions, SVN | Korea looks to use SVN's collaborative model and cutting-edge CRE tools to not only create a significant presence in the Korean commercial real estate market, but grow and enhance U.S. investment activity within the coming years.
"There currently exists abundant liquidities in the Korean investment market, as well as many investors eager to find opportunities for overseas real estate assets in the United States," says SVN | Korea CEO Brian Soh. "By joining the SVN platform we are now connected to a vast North American platform of over 200 offices, allowing us unprecedented access to new U.S. markets."
SVN International Corp. President and CEO Kevin Maggiacomo echoes this sentiment.
"SVN | Korea is important to us for many reasons. Not only is South Korea a major gateway to Asian markets, but also given the country's vibrant economy many North American brands are looking to expand into its markets. Given the considerable amount of Korean investment activity in U.S. markets, having such trusted and experienced partners as Mr. Soh and Dr. Shin is invaluable to domestic investors."
Mr. Soh and Dr. Shin plan to open additional SVN | Korea offices in targeted markets across South Korea over the next 3 years.
SVN | Poland
Headquartered in Warsaw, Poland, SVN | Poland is led by Managing Directors Chris Baj, CCIM, CPA and Artur Sitarz and will provide full-service commercial real estate brokerage and investment services with a concentration on logistics and development in the hospitality and office sectors.
Baj is no stranger to the SVN platform, serving as Senior Advisor at SVN | Imperial Realty in Allentown, PA since 2012. With over 30-years' experience in business advisory and commercial real estate consulting, he has successfully helped clients engage in various real estate transactions throughout major U.S. markets. Sitarz brings over 25-years of executive corporate experience in Poland, leading sales and development strategies for many major U.S. and international brands.
With a robust and active commercial real estate market, Poland is an exciting opportunity for the SVN brand. Posting record activity over the past few years, the Polish real estate market has seen a high rate of development in new and advanced retail centers, logistical hubs and office buildings. SVN | Poland looks to SVN's breakthrough CRE tech platforms to find and engage new market opportunities.
"Investment funds from all over the world are directing their resources into Poland to support development and expansion opportunities," says SVN | Poland Managing Director Chris Baj. "By aligning with SVN we are poised to take advantage of this peak activity, which is expected to continue at a high pace for many years."
SVN International Corp. President and CEO Kevin Maggiacomo adds that the vast opportunities in Poland extend far past domestic players.
"Poland represents a major opportunity for foreign investors, and having a team on the ground in SVN | Poland is a serious coup for SVN clients," says Maggiacomo. "Polish commercial real estate investments have been on the radar for many foreign players, and have seen high U.S. investment activity since 2015. We suspect this trend will continue to gain steam."
Baj and Sitarz have targeted expansion plans for SVN | Poland with the opening of a new office in Krakow in March and 1-2 additional offices, potentially in Wroclaw and Gdansk, in 2017. They will begin offering SVN franchise availabilities throughout Poland in 2018.
SVN is the only major commercial real estate brand that markets all of its qualified properties to the entire brokerage and investment community. Participating in approximately over $10 billion in sales and leasing transactions in 2016, SVN Advisors shared commission fees with co-operating brokers in order to close more deals in less time and at the right value for clients. Advisors also reap the benefits of our SVN Live™ Open Sales Meetings, cloud-based leading-edge technology, and national product councils. This open, transparent and collaborative approach to real estate is the SVN Difference.
To learn more about becoming an SVN commercial real estate business owner, visit svn.com/franchising-opportunities.
About SVN®
SVN International Corp. (SVN), a full-service commercial real estate franchisor of the SVN® brand, is one of the industry's most recognized names based on the annual Lipsey Top Brand Survey. With 200 offices and over 1500 Advisors and staff, SVN provides sales, leasing, corporate services and property management services to clients across the globe. SVN Advisors also represent clients in auction services, corporate real estate, distressed properties, golf & resort, hospitality, industrial, investment services, land, medical, multifamily, office, retail, self-storage and single tenant investments. All SVN offices are independently owned and operated. For more information, visit http://www.svn.com.
Contacts
SVN | Korea
B.W. (Brian) Soh
CEO, SVN | Korea
brian(dot)soh(at)svn(dot)com
SVN | Poland
Chris Baj, CCIM, CPA
Managing Director, SVN | Poland
c(dot)baj(at)svn(dot)com