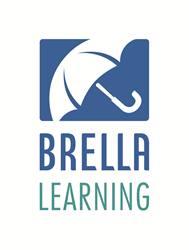 Organizations have rapidly shifting performance needs...that can't be met with off-the-shelf solutions. The voracious need for adult learning content reinforces that Brella's timing for this launch could not be better.
Evanston, Ill. (PRWEB) January 31, 2017
Brella Productions has expanded its offerings with Brella Learning, a new business division for corporate training and educational publishing clientele.
Brella Learning creates custom-crafted digital content that inspires learners to achieve a higher level of performance. The new division supports corporate trainers and educational publishers in a wide variety of industries including, but not limited to, primary and secondary education, health care, finance, and retail. This learning division's capabilities and services include e-Learning development, content creation, LMS integration, mobile learning development, virtual reality programs, and video production. Clients benefit from an extensive in-house production team of programmers, writers, designers, video production staff, and project managers dedicated to identifying the perfect media and methodologies to support their client's objectives.
The official launch for the division coincides with Brella's sponsorship of Training Magazine's 2017 Conference and Expo on January 30 through February 1. Brella Learning will debut by showcasing the innovative use of virtual reality in digital training programs and presenting a special speaker session on first-person narrative as a tool to engage learners.
"The importance of ongoing adult education has never been more relevant," said Bernadette Burke, President. "Organizations have rapidly shifting performance needs, tied to specific business requirements, that can't be met with off-the-shelf solutions. In addition, the voracious need for adult learning content from our educational publishing clients worldwide reinforces that Brella's timing for this launch could not be better. We are excited to showcase Brella's commitment toward the training industry and learners worldwide through the launch of Brella Learning."
Custom crafting digital resources has been a strength of Brella Productions since the company's inception 25 years ago, and devoting a division to those capabilities recognizes Brella's deep understanding and commitment to supporting corporate, adult, and youth learning in a more meaningful way.
Visit http://www.brellalearning.com to explore Brella Learning's capabilities, previous work, and the sectors this division serves.
About Brella Productions
Brella Productions is an Evanston, Ill.-based strategic communications firm that provides creative services to trade associations, small businesses, and multinational corporations in the healthcare and educational publishing industries. It provides custom video production, event planning & support, digital learning development, and website & app development services that support each company's individual needs for digital messaging, interactive technology, and visual storytelling. For more information, visit http://www.brella.com.