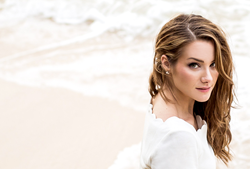 "The time is now to live the life of your dreams"
Toronto, Ontario, Canada (PRWEB) January 31, 2017
Today, Holly Abell, having dedicated her life to supporting others in becoming extraordinary individuals, launches the newly updated brand. With the purpose of making this world a better place, she continues to devote her training and gifts to serve millions all around the world.
Coaching through one on one, online workshops and courses as well as in person intensives and retreats Holly Abell is dedicated to bringing thirteen years of experience with Psychology and Spirituality to the mainstream.
In a world where individuals are struggling to find and live their purpose, her expertise through coaching and teaching will bring clarity to many. Her quest to shine light on what works and doesn't for individuals, families and business owners will revolutionize the hearts and minds of those that wish to make a change, in their personal lives as well as in the world.
"Striving for excellency and reflecting the extraordinary capabilities in each and every one of us.", Holly Abell was quoted talking about the mission of the company, while in the beginning stages of the company's re-brand.
Having been in the personal development industry for over a decade, Holly Abell is grateful to be a leader in this field. While supporting individuals and entrepreneurs globally through coaching and teaching, the brands intentions are to see shifts in the minds and hearts of many.
Working with woman on finding their life's purpose, exploring their unconscious patterns and providing breakthrough after breakthrough, she is proud to be involved in such an extraordinary movement.
"This movement of empowered individuals and business owners who's quest for happiness and fulfillment, is the way of our future. With so many things vying for people's attention, it is easy for people to be pulled off track. Living a life of struggle and unhappiness has become an epidemic in today's society. And it is my mission to see to it that everyone succeeds in their own way."
Holly Abell and the team are working towards bringing the heart of truth to many who wish to explore their own personal development in ways that feel on par with their own dreams and desires.
What makes Holly Abell stand out as a leader in her field is the way in which she supports her clients. With unparalleled experience in taking her client's to the root cause of their psychological and spiritual blocks she is able to shift the deep seated fears that block her clients from truly becoming the person they desire to be.
"I am most proud of the work that I have accomplished while coaching with Holly. I am now the woman God created me to be." – One of Holly Abell's private clients was noted saying after completing her one on one coaching package.
Holly Abell is a World Renowned Thought Leader, Humanitarian, Spiritual Teacher, Accomplished Author and Masterful Coach.
Holly Abell's first book, written and published over a year ago titled "Break Through" was met with outstanding reviews.
"Better than poetry, soul stirring, provocative, enchanting and enlightening. A must read. A prophet come back to share these teachings with the world. This book answers so many questions; 'Who am I, Why am I here, What is my purpose'. Loved everything about it" – Jennifer Jayde, Success Coach.
Holly Abell can be found on line serving others through her writing and teaching millions online.