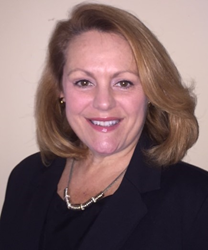 I am excited to become part of the AMG team because AMG is an established company known for delivering superior service.
Charlotte, NC (PRWEB) February 01, 2017
AMG-Charlotte, Association Management Group, one of the Carolinas' largest professional homeowner association managers, recently recruited Elaine Burgin of Charlotte as Senior Community Manager. A seasoned property manager since 1998, Burgin brings an extensive history in community management, as well as real estate sales and banking, to the AMG team. A graduate of Queens University in Charlotte, her areas of expertise include analytical analysis, board leader development and empowerment, coordinating legal affairs, budgeting and contracts, construction management and troubleshooting transportation and building defects.
"I am excited to become part of the AMG team because AMG is an established company known for delivering superior service," Burgin said. "I enjoy working with communities, board of directors and members to add value to their communities. Because AMG and I share the same core values, I look forward to providing the same high level of customer service that AMG has continuously delivered for years."
Burgin previously worked with Abbott Enterprises (now First Services), The Lynd Company and Central Carolina Bank. Her experience includes management of several large mixed use condominum and office property portfolios, as well as residential condominium/mixed use property sales. Dacy Cavicchia, General Manager of the Charlotte office, says Burgin brings the right skill set to AMG. "Elaine is very detail-oriented, with a proactive approach to management," she commented. "She has successfully managed a portfolio of properties, which puts her ahead of the curve." To discuss HOA management, contact Elaine Burgin: eburgin@amgworld.com.
About AMG: AMG is a professional community association management company dedicated to building effective community associations. AMG guides and assists executive boards to help protect the association's interests, enhance the lives of community members and improve the property values in the community. With offices throughout the Carolinas in Greensboro, Winston-Salem, Charlotte and Raleigh, NC, and Greenville and Aiken, SC, AMG is a knowledgeable partner in enforcing community governing documents with a proven set of processes and techniques, and supporting communities with a broad range of services which can be tailored to individual community needs. Association Management Group, Inc. is a locally Accredited Business by the BBB and is a nationally Accredited Association Management Company (AAMC) by the Community Associations Institute. For more about AMG, visit http://www.amgworld.com.