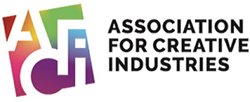 Research is an invaluable tool for our members offering them current insights about their customers, which helps them make critical investments and decisions to grow." - Mark Hill, Chief Executive Officer and President, AFCI
Elmwood Park, New Jersey (PRWEB) January 31, 2017
The Association For Creative Industries (AFCI), formerly the Craft & Hobby Association (CHA), today announces key findings from its long-awaited 2016 Creative Products Size of the Industry Study, revealing the U.S. creative products industries are valued at $43 billion. AFCI partnered with MaritzCX to survey U.S. households about their participation in and spending on creative activities. The results also uncover the top crafts by participation, crafters' demographic profiles, and attitudes toward creative activities.
"As a trusted partner of AFCI, we were happy to tap our deep bench of expertise in the research and craft and hobby industry to conduct a survey of more than 6,000 U.S. consumers to help determine the overall size and behavior of the market," said Mary Barnidge, Client Success Director for MaritzCX. "We were pleasantly surprised to discover that the market size exceeded our expectations."
The crafts with the highest level of household participation in the past 12 months are:

Painting and drawing (41.0 million)
Edible arts (39.7 million)
Kids crafts (37.0 million)
Paper crafts (36.5 million)
Sewing and fabric (32.2 million)
Other key findings include:

63% of U.S. households participated in at least one creative activity in the past 12 months
65.5 million households indicated they participated in a creative activity in the past month
60% females / 40% males make up the overall participation in most crafts
"The data is very compelling," says Mark Hill, Chief Executive Officer and President, AFCI. "We believe in Maritz's methodology, and are eager to continue this research on an ongoing basis to see how it evolves over time. Research is an invaluable tool for our members offering them current insights about their customers, which helps them make critical investments and decisions to grow."
The findings comprise voluntary responses of 6,209 U.S. adults ages 18 and older collected between October 2015 and September 2016.
AFCI and MaritzCX will continue to research and release new findings on an ongoing basis. The full report will be available at http://www.afci.global on February 1st. AFCI members will be able to access the report for free. Non-members interested in purchasing the report should contact Keri Cunningham, Senior Director of Marketing and Research, at kcunningham(at)afci(dot)global.
ABOUT THE ASSOCIATION FOR CREATIVE INDUSTRIES
The Association For Creative Industries (AFCI) is the premier trade association for the global creative arts products industries. AFCI strives to deliver innovative high value services as we support our Members who provide products and services to educate, entertain, and inspire creative consumers. Our Members include the manufacturers, retailers, distributors, designers, educators, digital content providers, professional makers and DIYers, and other creative professionals that comprise the $40 billion+ creative arts industries around the globe. For more information about AFCI, membership, or its annual Creativation trade event, visit http://www.afci.global.
About MaritzCX
MaritzCX® software and services help organizations see, sense and act on the experiences and desires of every customer to increase retention, conversion and lifetime value. With an unmatched combination of customer experience (CX) software, research science, vertical market expertise and managed program services, MaritzCX ingrains CX intelligence and action systems into the DNA of business operations through its 12-point CXEvolution process. To take the complimentary CX assessment, visit http://www.maritzcx.com/assessment. For more information about MaritzCX, visit http://www.maritzcx.com.