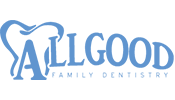 Midlothian, VA (PRWEB) January 30, 2017
People who are ready to improve their smiles through cosmetic dentistry in Midlothian, VA, can now visit Drs. Ashlyn Price and Autumn Mayers of Allgood Family Dentistry. The doctors are currently accepting new patients with or without referrals for various cosmetic treatments, including metal-free restorations and teeth whitening. These can help patients achieve more attractive smiles, increased confidence and improved oral health.
By offering metal-free restorations, Drs. Price and Mayers help patients correct various cosmetic and health issues while avoiding unnecessary risks. As part of their practice in cosmetic dentistry in Midlothian, VA, the doctors offer porcelain veneers to hide tooth staining, chipping or misalignment; ceramic crowns to cover and protect damaged teeth; ceramic bridges to replace lost teeth, and composite resin fillings to repair damage to the teeth. These options all spare patients from harmful side effects of metal restorations, which can range from detrimental effects to a patient's kidneys to tooth damage caused by the expansion and contraction of metal.
Drs. Price and Mayers also perform professional teeth whitening to help their patients attain brighter smiles and a younger look in as little as one office visit. Professional teeth whitening produces faster results than over-the-counter treatments because Drs. Price and Mayers can use stronger whitening gels and create customized trays that fit each person's smile precisely. To accommodate their patients, the doctors offer both in-office whitening sessions and at-home treatment, which patients perform using custom-built whitening kits.
For further information about any of these procedures, current or prospective patients can visit the website of Allgood Family Dentistry at http://www.allgoodfamilydental.com. People who are ready to improve their smiles with cosmetic dentistry in Midlothian, VA, can schedule consultations through the website or by directly calling the dental office at (803) 739-0000.
About the Practice
Allgood Family Dentistry is a general dental practice offering personalized dental care to patients in Midlothian, VA. Drs. Ashlyn Price, Autumn Mayers and Ron Adelman offer experienced and highly-trained dental care for a variety of dental services including dental implants, Invisalign®, cosmetic dentistry, periodontal care and TMJ disorder treatment. The entire team at Allgood Family Dentistry makes each patient's needs their first priority and take the time to build a relationship with their community. To learn more about Drs. Price, Mayers and Adelman, visit their website at http://www.allgoodfamilydental.com or call (803) 739-0000 to schedule a personalized consultation.