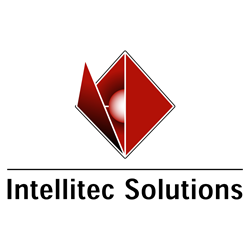 ClickDimensions' track-record of delivering cutting-edge solutions that are fully embedded in Microsoft Dynamics CRM and Dynamics 365 set them apart from their competitors
Wilmington, DE (PRWEB) January 31, 2017
Intellitec Solutions, a leading Microsoft Dynamics consulting firm based in Wilmington, DE today announced a strategic partnership with ClickDimensions, a top-rated marketing automation solution designed for Microsoft Dynamics CRM and Dynamics 365, to offer ClickDimensions software to their customers. The partnership will deliver a significant impact for Intellitec's clients by offering ClickDimensions' suite of tools, which includes email marketing, web intelligence, lead scoring, campaign automation, nurture marketing, social discovery, form capture, surveys and more.
ClickDimensions is a software-as-a-service marketing automation solution that adds intuitive functionality to Microsoft Dynamics CRM and Dynamics 365. ClickDimensions' built-in email marketing capability makes creating, sending and tracking great looking emails quick and easy. The solution provides a drag-and-drop interface that allows marketers to easily build automated campaigns with a variety of triggers, timers and actions. ClickDimensions also provides web intelligence and form building capabilities to allow businesses to discover who is interested in their products and services. And being built natively inside Microsoft Dynamics 365/CRM, ClickDimensions fits Microsoft's vision of having one software solution to run all facets of an enterprise.
Intellitec Solutions' decision to go with ClickDimensions was based on several factors: the ability to offer a marketing automation tool that resides inside Microsoft Dynamics, the ease of use of the solution, and the support and training options that are included with a ClickDimensions subscription. Other factors included ClickDimensions' reputation in the Microsoft Dynamics channel, and their long-standing commitment to growing their product through quarterly updates and new features.
"We're thrilled to be able to offer ClickDimensions solutions to our customers, which will provide deep insight and actionable information to their marketing efforts," said Rick Sommer, President of Intellitec Solutions. "ClickDimensions' track-record of delivering cutting-edge solutions that are fully embedded in Microsoft Dynamics CRM and Dynamics 365 set them apart from their competitors, and we are confident they'll continue to innovate well into the future."
"The biggest asset in the modern organization's toolbox is the ability to use technologies like customer relationship management (CRM) and marketing automation to connect well‐executed marketing initiatives with hard numbers and drive real sales results," said ClickDimensions' Vice President of Sales, Brad Burks. "The partnership between Intellitec Solutions and ClickDimensions allows our mutual customers to achieve this seamlessly."
About Intellitec Solutions
Intellitec Solutions is a leading ERP and CRM provider strategically located along the influential business corridor between Washington and Philadelphia. Since 1986, they have conducted thousands of engagements helping companies in diverse industries choose and implement software solutions to improve financial or customer relationship management. Using a proven system designed to maximize efficiency and business insight, Intellitec Solutions' team of seasoned professionals provides value-added expertise to their clients.
About ClickDimensions
The ClickDimensions marketing automation solution for Microsoft Dynamics 365/CRM embeds email marketing, web intelligence, nurture campaign automation, lead scoring, campaign tracking, web forms/surveys, social discovery and event management tools into Dynamics 365/CRM. ClickDimensions enables organizations to discover who is interested in their products, quantify their level of interest and take the appropriate actions. For more information, visit http://www.clickdimensions.com, follow @ClickDimensions on Twitter or email press(at)clickdimensions(dot)com.
All company and product names mentioned herein are trademarks of their respective owners.