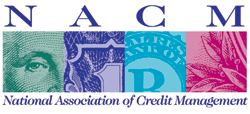 This month, the overall data was a bit misleading; it was utterly flat, suggesting that little had changed. In reality, a lot changed.
Columbia, MD (PRWEB) January 31, 2017
According to the January report of the Credit Managers' Index (CMI) from the National Association of Credit Management (NACM), the combined score changed only slightly, to 54 from 54.1 the previous month. The combined score for the favorable factors was up from the month prior, but the news was not as good for the combined unfavorable numbers, which slipped back into the contraction zone.
"This month, the overall data was a bit misleading; it was utterly flat, suggesting that little had changed," said NACM Economist Chris Kuehl, Ph.D. "In reality, a lot changed."
Among the favorable categories, sales data improved to a level nearly as strong as that in November. The reading for new credit applications jumped as well, to the highest level seen in over a year, while the amount of credit extended hit numbers not seen in two years. This suggests that bigger customers and clients are asking for more substantial credit allocations. The data is consistent with improvement in the nation's capacity utilization numbers.
The good news in the favorable categories shows that some business is rebounding, but the problems that plague the other business categories are not going away anytime soon. "It is safe to assert that about half the companies out there are starting to see some real improvement in their prospects, while others are in real trouble and can't find a way to dig out of all this," Kuehl said.
The bad news is found in the unfavorable factors, with most of its categories mired in contraction territory or failing to maintain some short-lived momentum. The large contrast between the favorable and unfavorable categories "suggests there is a shakeout of sorts taking place in the economy," Kuehl said. "There was a slight decline in the reading for rejections of credit applications, which takes a little of the wind out of the sails of the positive new application numbers, as there is a suggestion that some of these new applicants are not all that creditworthy and are hoping that somebody isn't paying enough attention."
For a complete breakdown of the manufacturing and service sector data and graphics, view the January 2017 report at http://web.nacm.org/CMI/PDF/CMIcurrent.pdf. CMI archives may also be viewed on NACM's website at http://www.nacm.org/cmi/cmi-archive.html.
ABOUT THE NATIONAL ASSOCIATION OF CREDIT MANAGEMENT
NACM, headquartered in Columbia, MD, supports more than 14,000 business credit and financial professionals worldwide with premier industry services, tools and information. NACM and its network of affiliated associations are the leading resource for credit and financial management information, education, products and services designed to improve the management of business credit and accounts receivable. NACM's collective voice has influenced federal legislative policy results concerning commercial business and trade credit to our nation's policy makers for more than 100 years, and continues to play an active part in legislative issues pertaining to business credit and corporate bankruptcy. NACM's annual Credit Congress & Exposition conference is the largest gathering of credit professionals in the world.