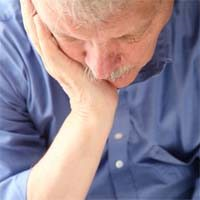 It is therefore important for clinicians to...identify potential patient stigma...
Raleigh, NC (PRWEB) January 31, 2017
New research out of Australia suggests there is a connection between how a mesothelioma patient feels about the perception of his or her illness and how well he or she responds to treatment. Surviving Mesothelioma has just published more on the new report. Click here to read the details.
Scientists at the University of Newcastle reviewed the medical literature for evidence that feeling stigmatized or experiencing blame, shame or guilt around a diagnosis of pleural mesothelioma or another lung disease can lead to worse outcomes.
"It is therefore important for clinicians to...identify potential patient stigma or related experiences to understand and appropriately discuss concerns sensitively to alleviate the impact," writes author and researcher Shiho Rose.
Although the team found the incidence of stigma-related experiences to be relatively low among people with lung diseases like malignant mesothelioma, they say there is a need for more formal research on the subject.
"It is not uncommon for mesothelioma patients to feel a range of emotions around their disease," says Alex Strauss, Managing Editor of Surviving Mesothelioma. "It is important for them and their clinical caregivers to understand that how they feel about their illness can impact their ability to survive mesothelioma."
For more details on the ways in which feeling stigmatized by a lung disease could impact a patient's ability to fight it, see Lung Disease Stigma May Impact Mesothelioma Outcomes, now available on the Surviving Mesothelioma website.
Rose, S, et al, "Stigma-related experiences in non-communicable respiratory diseases", Jan 2017, Chronic Respiratory Disease, Epub ahead of print, http://journals.sagepub.com/doi/full/10.1177/1479972316680847
For nearly ten years, Surviving Mesothelioma has brought readers the most important and ground-breaking news on the causes, diagnosis and treatment of mesothelioma. All Surviving Mesothelioma news is gathered and reported directly from the peer-reviewed medical literature. Written for patients and their loved ones, Surviving Mesothelioma news helps families make more informed decisions.