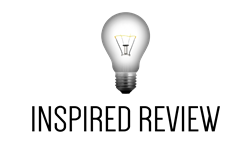 With VDR, Inspired Review has set the new standard for providing the most cost-effective, accurate and secure document review. --Michael Dalewitz, Founder and CEO
New York, NY (PRWEB) January 31, 2017
Inspired Review, the most award winning Managed Review Company in the legal industry, has announced the launch of its Virtual Document Review Service, known as VDR. VDR is akin to what VR or virtual reality has done for the technology space. Through proprietary skills testing systems, metrics analysis, project management tools and data security, VDR is the next generation of legal services available today and in current use by various AMLAW 10 Firms and their clients on large matters.
Co-CEO, Karl Schieneman, states, "We are the anti-Uber of the Legal Industry. Imagine trying to find a driver in a saturated market to take you from point A to B and all you have left to choose from is a driver with a sub-par user rating. Document Review is currently the same, choosing individuals who are available, that will take a low pay rate, and get to a facility to look at your most sensitive documents."
By expanding to a National Pool of qualified attorneys that are tested on Inspired Review's proprietary technology and evaluated through various metrics and analytics, you are now able to get people with the appropriate skill set, high levels of precision and recall and a more efficient team for cost savings and meeting deadlines.
Inspired Review has addressed the concern for data privacy and security in Document Review by applying various tools through Citrix, VMWare and Microsoft to create the most secure data environment at the network, session and document level. Our secure, VDR environment has been both battle tested in large reviews and certified through third party Pen Testing.
Founder and CEO, Michael Dalewitz, went on to say, "Data is moving to the cloud and the balance of putting together a solid attorney review team while providing high levels of data security is of utmost importance." Dalewitz continued, " With VDR, Inspired Review has set the new standard for providing the most cost-effective, accurate and secure document reviews."
Inspired Review looks at Document Review through a different lens than the rest of the industry, perhaps a VR lens. The days of paying high prices in Major Metropolitan Areas with average or subpar teams are a thing of the past. VDR is here now and will be the future of the legal industry.
Inspired Review will be demonstrating it's technology and models during LEGALTECH January 31-February 2nd in New York City.