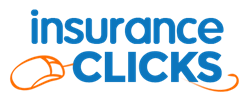 Overland Park, Kansas (PRWEB) February 07, 2017
Inside Ventures recently tapped Steven Soendker to lead publisher efforts across its portfolio of companies - Insurance Clicks, Inside Response, and Inside Academics. Steven was the first employee in the Inside Academics division and has played several key roles in the company's growth.
Steven will be leading the company's efforts to recruit, strategize and test new publishers across campaigns in insurance, education, and home security. Potential publishers should contact Steven at publishing(at)insideventures(dot)com.
"Steven's role allows Inside Ventures to more effectively and efficiently onboard high-quality partners at a global level. Steven has a knack for developing creative solutions with affiliate partners. We're excited for both Steven and what it means to the company's growth," said Trevor Nohe, President of Inside Ventures.
About Inside Ventures: Inside Ventures partners with large brands to scale customer acquisition efforts through online lead generation and inside sales. We specialize in building cost-effective campaigns in insurance (life, health, Medicare, auto & home, and final expense), education, and home security.