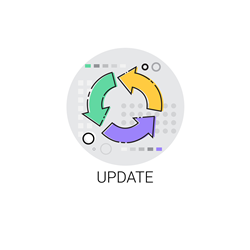 The latest version of VersaTest has been updated to include an open REST API.
Sausalito, California (PRWEB) January 31, 2017
Ascert announces the release of VersaTest Automator version 1.11. This release contains a number of new features. "Once again Ascert have been working on improving VersaTest's usability." says Simon Miles, Ascert's Product Architect for the VersaTest product line. "We continue to expand upon the usability of the product allowing more user platform flexibility and access. We realize that modern development and testing environments can provide interoperability challenges for our users and the latest version of VersaTest has been updated to include an open REST API. We have also taken into consideration the potential use of phones and tablets as a way of monitoring testing environments. So, our existing web user interface has been modified to improve its compatibility with devices such as iPads and iPhones."
The addition of the REST API will allow users to interact and control VersaTest through an open HTTP interface rather than having to launch either the web interface or a command line tool. This enhances the usability by providing a way for other tools, such as the Jenkins Continuous Integration product, to interact with VersaTest. Ascert released a Jenkins capable module for VersaTest in late 2016 and continues to expand testing access into the growing arena of Continuous Integration and Continuous Testing.
Further enhancements to the product in version 1.11 include the addition of complex conditionals used in the Test Case validation and matching logic. This improves the granularity on test result checking. In addition to time savings in testing, VersaTest decreases the time involved in analyzing testing results. With an easy to use GUI interface and "audit capture" functionality, the product increases both testing accuracy as well as ROI.
To find out more about VersaTest and the changes and enhancements made in this release, please visit the Ascert Web Site or call one of the local Ascert offices.
Company Background:
Ascert is recognized as a leading provider of premier testing software solutions. Ascert was founded in 1992 to provide automated software testing solutions that help companies measure the performance, reliability and scalability of their mission-critical back-end servers and applications. With over 100 clients worldwide, Ascert's products and services are used at some of the world's most successful companies. Off-the-shelf simulators include solutions for EFT testing, POS testing, ATM testing, IFX testing, EMV/chip card testing, ISO8583 testing and 3270 & 6530 terminal testing. Ascert's custom simulators have been used for testing air traffic control systems and biometric payment systems. Ascert's products assist testing professionals across industry segments to better manage their testing processes and environments through an end-to-end tool set.
For more information on Ascert or its products, contact:
For inquiries in the America's and Asia-Pacific:
Dr. Richard B. Greene, DBA
Ascert, LLC
759 Bridgeway
Sausalito, CA 94965, USA
Telephone: 1-415-339-8500
Toll Free: 1-877-ASCERT-IT Fax: 1-415-339-8501
E-mail: info(at)ascert(dot)com
http://www.ascert.com
For inquiries in Europe, Middle East, and Africa:
Mr. Mike Wainwright
Ascert, Limited
63 Mansell Street,
London, E1 8AN, England
Telephone: +44 (20) 7488 3470
Fax: +44 (20) 7488 3477
E-mail: ukinfo(at)ascert(dot)com
http://www.ascert.com