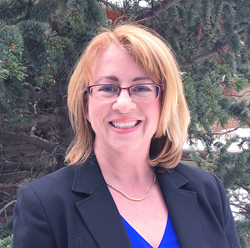 We are excited to have Joni join our team with her expertise and knowledge
Fargo, ND (PRWEB) February 01, 2017
Healthy Food Ingredients (HFI) is pleased to announce Joni Huffman has joined its family as Vice President of Domestic Business Development. Huffman's newly-created position includes support of overall business development efforts and sales strategies for HFI in realizing its vision of nourishing lives with healthy ingredients.
Huffman brings more than 20 years of experience in development of ingredient sales in previously-held positions including Director of Specialty Sales for Ardent Mills and Director of Business Development at ConAgra Mills.
Huffman graduated from the University of Kansas with degrees in Political Science and Soviet and East European Studies.
"We are excited to have Joni join our team with her expertise and knowledge of the specialty ingredient industry. Her background and approach is an excellent fit for the way we strategically partner with our customers as an ingredient solutions provider," said Jay Johnson, HFI Senior VP of Sales.
About Healthy Food Ingredients (HFI)
HFI is a growing family of global specialty ingredient brands, which include SK Food International, Hesco/Dakota Organic Products, Suntava, and Heartland Flax. Combined, HFI offers non-GMO, organic, certified transitional, gluten-free, and identity preserved pulses, soybeans, grains, seeds, flax, expeller oils, and signature products Suntava Purple Corn® and AncientGrisps®. The company is dedicated to delivering safe, healthy, premium-quality ingredients and supply assurance using a diverse, long-standing grower network and the highest safety standards including its advanced micro reduction process.
Learn more at http://www.HFIfamily.com.
HFI is supported by Horizon Holdings, LLC, a San Francisco-based private investment firm with a significant track record in successfully building private and public companies.