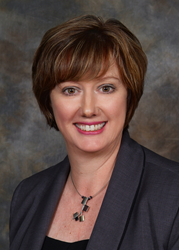 DOYLESTOWN, Pa. (PRWEB) February 01, 2017
Penn Community Bank is proud to announce that President and CEO Jeane M. Coyle will serve as president of the board of directors of the Bucks County Opportunity Council for 2017. She previously had served as the board's vice president.
The mission of the Bucks County Opportunity Council is to work to reduce poverty in Bucks County by partnering with local businesses and organizations such as Penn Community Bank to promote economic self-sufficiency.
"At Penn Community Bank, we know that when our local communities thrive, we all prosper," said Coyle. "Supporting programs that promote financial literacy and economic self-sufficiency are an important part of the bank's mission, and I am honored to lead the Bucks County Opportunity Council board as we continue to connect low-income individuals and families with the resources they need to break the cycle of poverty permanently."
Helping individuals reach self-sufficiency is a particular interest for Coyle, who also dedicates her time on the advisory board of Habitat for Humanity of Bucks County. She also serves on the board of the United Way of Bucks County, which recently honored her with its Kelton Service Award for her contributions to public service.
Founded in 1965 as part of President Lyndon B. Johnson's War on Poverty legislation, the Bucks County Opportunity Council serves low-income families through a variety of programs, including a food program, emergency services, home energy program, volunteer income tax assistance and economic self-sufficiency. It is the lead food agency in Bucks County, providing public and private donated food to more than 40 food pantries and distribution sites across the county.
The Bucks County Opportunity Council is one of many local nonprofits that Penn Community Bank supports, including the Bucks County Housing Group, Bucks County SPCA, the United Way of Bucks County, Habitat for Humanity of Bucks County, Vita Education Services, and numerous individual Bucks County food pantries.
About Penn Community Bank: Penn Community Bank holds more than $1.8 billion in assets and employs more than 300 people at 22 bank branches and two administrative centers throughout Bucks County, Pennsylvania. As an independent, mutual financial institution, Penn Community Bank is not publicly traded and operates with its long-term mission in mind: to help businesses grow and prosper, to support individuals and families throughout their lifetimes, to strengthen the local economy, and to partner with local organizations to act as a catalyst for positive growth in every market it serves.