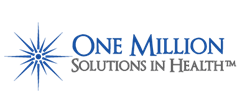 Independence builds confidence, which improves attitude, which further improves the diabetes.
Boston, MA (PRWEB) January 31, 2017
One Million Solutions in Health provides an update on research about how Attitudes and Diabetes Management impact each other via a webinar with Stacy Daughn, PsyD, CAP, Clinical Psychologist, and Gerene Schmidt, MA BSPHN RN, President/Co-Founder of Choices & Patterns Inc.
The key to a healthy life with diabetes is to prevent systemic complications that result from patterns of frequent high, low and uncontrolled wide swings in blood sugars. Complications are rapid in onset in all types of diabetes and often require costly acute care. Stacy Daughn reviews the impact of one's attitude on their diabetes, and also looks at how having diabetes affects one's attitude.
Gerene Schmidt covers the Diabetes Success App which can achieve up to a 25% reduction in spiraling costs for diabetes care. In contrast with other diabetes Apps the Diabetes Success App provides more information in a usable, action-oriented way. People cannot change or modify what they do not see. Therefore, seeing patterns in their behavior, which are effected by their choices, helps individuals course-correct on their own. This independence builds confidence, which improves attitude, which further improves the diabetes.
Choices & Patterns Inc., uniquely offers the most innovative solution that provides real-time information to immediately alert and guide the person with diabetes to see, identify and quickly respond. This enables the person to resolve high and low blood sugar patterns quickly.
Physicians benefit when patients share their patterns, supporting compliance with Meaningful Use Stage 2 and ICD-10 requirements to proactively manage patients.
Review the webinar here: Attitudes and Diabetes Management.
ABOUT ONE MILLION SOLUTIONS IN HEALTH:
As a not-for-profit, the goal of One Million Solutions in Health™ is to shape health care by sharing solutions and, importantly, to accelerate the discovery, development and delivery ... of innovative cures, treatments and preventative measures for patients around the world. By facilitating efforts to ensure organizations can Connect, Learn + Share, Innovate and Collaborate, our vision is to improve health care delivery, accelerate life sciences research and share patient and consumer-focused ideas and solutions.
By engaging scientists, entrepreneurs, investors, innovators, industry experts, health care professionals, and patients across various disciplines, and from around the world, we can utilize the power of the internet to disrupt things in a positive and transformative way to accelerate the movement of new solutions and scientific discoveries from the scientist to the patient.
The Technology Evaluation Consortium (TEC) brings together life sciences and/or health care companies and technology providers, and other relevant partners (e.g., government and Universities) to evaluate and validate technologies or services in a collaborative environment. The model empowers technology providers and industry end users to collectively assess a number of technologies in a cost-effective manner, producing a depth and breadth of results that no company can achieve alone.
We are on our way towards accelerating high-potential innovations, catalyzing investment and increasing awareness of, and support for, important ideas to improve health and save lives. We are thrilled to have you be a part of this transformative journey!
IF YOU HAVE A TECHNOLOGY, SCIENTIFIC DISCOVERY OR MEDICAL SOLUTION YOU WOULD LIKE US TO HELP SHARE WITH THE WORLD, CONTACT US.
For more information: http://www.onemillionsolutionsinhealth.org
CONTACT:
One Million Solutions in Health™
Dawn Van Dam
Executive Director & CEO
Email: dawn.vandam(at)onemillionsolutionsinhealth(dot)org
Phone: 416-402-8274
Twitter: @DawnVanDam