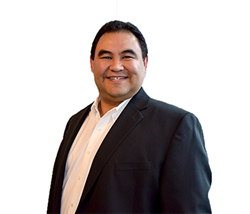 Periscope Holdings is doing important work for government and small business.
Austin, Texas (PRWEB) February 02, 2017
Periscope Holdings, a leading procurement solutions provider for the public sector has named Cesar Gonzalez Chief Technology Officer.
"We are truly amped to have Cesar Gonzalez joining the Periscope team," said Brian Utley, CEO at Periscope Holdings. "To fulfill our vision of providing public sector procurement transformation and supplier empowerment, we have to continue to evolve. Cesar is going to help us achieve our goals to deliver the most comprehensive procure-to-pay technologies, supplier network and integration capabilities."
A company driven by its purpose to eradicate waste and maximize the value of every dollar spent, Periscope Holdings delivers software and creates solutions that improve the public sector procurement process for both buyers and suppliers. In June 2016, Periscope Holdings unveiled a faster, more intuitive BuySpeed eProcurement solution, featuring built-in access to the Periscope Supplier Network. As CTO, Cesar will build upon these accomplishments to help the company fulfill its purpose.
"Periscope Holdings is doing important work for government and small business," said Cesar Gonzalez, CTO at Periscope Holdings. "I am honored to be a part of this organization, and excited to work with a talented team of engineers and creatives across our offices in Austin, Texas and American Fork, Utah."
With over 20 years of technology industry experience, Cesar Gonzalez brings a passion for building exceptional engineering teams, encouraging innovation and developing solutions that produce results. Cesar will be based out of Periscope's Austin, Texas office.
About Periscope Holdings, Inc.
Periscope Holdings, Inc. (http://www.periscopeholdings.com), headquartered in Austin, Texas, is a company focused on transforming procurement by empowering buyers and suppliers with leading technology and solutions. For Buyers, Periscope offers an eProcurement software suite BuySpeed™, holds the exclusive license to the NIGP Commodity/Services Code, manages the NIGP Consulting Program and delivers Strategic Services. For Suppliers, Periscope provides BidSync bid notification system, RFP writing services and spend analytics tools. Our solutions eradicate waste to maximize the value of every dollar spent. We streamline processes, increase efficiency, decrease expenditures, and create transparency.