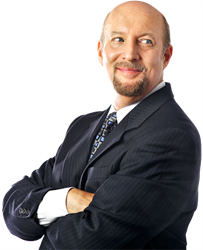 Having a basic understanding of spousal support and alimony in New York is tricky, but I recommended that my clients and people looking into divorce to do so. Knowledge is a powerful tool to have during the divorce process.
Queens, NY (PRWEB) February 01, 2017
Child custody and finances are two of the top issues at stake during a divorce process. At the Offices of Bruce Feinstein, Esq., a New York divorce attorney, clients often have questions about spousal support and maintenance, since the details of these laws vary from state to state. Mr. Feinstein recently shared information about alimony in New York and how it's calculated based on recent legislation.
Spousal support and spousal maintenance are two forms of financial payment given from one spouse to another during and after the divorce process. Temporary spousal maintenance is money given or received while the divorce is pending a final decision. After the divorce is finalized, spousal maintenance goes into effect. These financial payments can come in the form of alimony, child support, or other types of relief.
The waters get murky once spouses have to go through the process of deciding who pays this money, how much, and for how long. New York passed a new alimony law on January 25, 2016 (Bill A07645 to amend DRL SS236 & 248; and Family Court Act S412), which addresses alimony calculations. In the past, New York alimony rules determined spousal support but not spousal maintenance. This new law helps determine how long an ex-spouse will pay alimony based on the length of the marriage in accordance with a tiered system and the judge's prudence. It is important to note that these formulas are guidelines, and can be changed based upon details of a divorce proceeding. Having an experienced divorce attorney can help a spouse through the details of this process.
There are two formulas that can help determine spousal support and maintenance. In one case, the payor spouse also pays child support; in the other, the payor spouse is receiving or not paying child support. This helps the Court recognize that a spouse who is paying child support has less money that can go towards spousal maintenance.
The formulas for spousal maintenance have an income cap of $175, 000, and are subject to change based on the CPI (consumer price index). Mr. Feinstein explains, "These new calculations may seem daunting to the observer, but they give the Court helpful guidelines for determining spousal maintenance. In the past, there were many factors used to determine post-divorce support, but having a concrete formula is more streamlined. It's also gender neutral, so a female spouse may have child custody but also be paying spousal support."
The length of post-divorce maintenance is also determined by a formula. For example, marriages between 0 and 15 years result in maintenance for 15-30% of the length of the marriage. The longer a marriage lasts, the longer the duration of maintenance lasts. "This is helpful when a spouse requesting maintenance has stayed home with children or earned substantially less than the other," explains Mr. Feinstein. "Having a basic understanding of spousal support and alimony in New York is tricky, but I recommended that my clients and people looking into divorce to do so. Knowledge is a powerful tool to have during the divorce process."
The Law Offices of Bruce Feinstein has nearly two decades of experience in divorce and family law, helping clients and families resolve their issues and move forward with their lives. If you are thinking of getting married or divorced and want more information visit feinsteindivorcelaw.com or call (718) 475-6039 to reach the New York office.
###