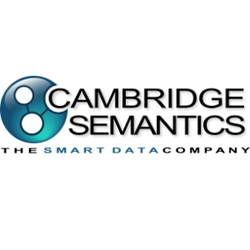 Boston, Mass. (PRWEB) February 01, 2017
Cambridge Semantics, the leading provider of graph-based Smart Data management and exploratory analytics solutions, today announced the appointment of Sam Chance as Managing Director, Pre-Sales in the Solution Engineering organization.
In this newly created position, Chance will work closely with the Sales and Engineering teams to accurately define and communicate the value of the company's Anzo Smart Data Lake™ (SDL) platform to the marketplace and its growing roster of customers, while also architecting a customized solution for their environments.
Chance brings more than 34 years of information technology (IT) experience to the Cambridge Semantics team, specializing in Semantic Web technologies, software systems engineering, architecture development, lifecycle management and intelligent agent design.
Chance is considered a major thought leader in the Semantic Web space, co-authoring published works in ontology lifecycle management and semantic service-oriented architecture (SOA). He has presented at myriad national and international conferences, including the International Standards Organization Open Forums, Object Management Group, Jini™ Community Meetings, DODIIS Worldwide, and JavaOne. He is the recipient of the "Best Co-Papers" award from the Federal CIO Council's Semantic Interoperability Community of Practice (SICoP) for "Semantic Service-Oriented Architecture."
In his previous position, Chance served as Director of Special Programs and Principal Technologist at iNovex Information Systems where he conceived and led the technology development strategy of the company. Prior to iNovex, he was Chief Solution Architect of Exceptional Software Strategies. He also enlisted in the U.S. Navy in 1983, and retired 23 years later as a commissioned Naval Officer before becoming an IT architect.
"As we continue to experience rapid expansion of our business and client footprint, we are thrilled to add Sam to our growing team," said Ben Szekely, Vice President of Solution Engineering at Cambridge Semantics. "His recognized expertise in semantics-based computing and knowledge management systems will accelerate our ability to meet industry demand while delivering valuable analytic-driven insights."
"I've been exposed to various semantic technologies and vendor solutions over the last 16 years, but the Anzo SDL is easily the most impressive I've seen to date," said Chance. "I look forward to working with the team of smart data discovery and analytics experts at Cambridge Semantics to further the technology's adoption in the life sciences, government and financial services vertical markets."
Chance received his Master's degree in information technology from the Naval Postgraduate School. He received his Bachelor's degree in Electrical Engineering and Engineering Mathematics from Florida Agricultural and Mechanical University.
About Cambridge Semantics
Cambridge Semantics (CSI), the Smart Data Company, is an enterprise smart data management and exploratory analytics company. It enables customers and partners to rapidly build and deploy Smart Data Lake solutions based on its award-winning Anzo Smart Data Platform™ (Anzo SDP).
IT departments and business users gain better understanding and data value through the semantic linking, analysis and management of diverse data whether internal or external, structured or unstructured. The Anzo Smart Data Lake solutions are delivered with increased speed, at big data scale and at a fraction of the implementation costs of using traditional approaches.
The company is based in Boston, Massachusetts.
For more information visit http://www.cambridgesemantics.com or follow us on Facebook, LinkedIn and Twitter: @CamSemantics.