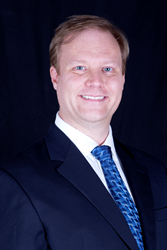 Ted is an expert in creating and launching new, user-focused technology solutions.
Louisville, CO (PRWEB) February 01, 2017
New Direction IRA is proud to announce the hiring of Ted Simmons to fill the Director of IT and Product Development position.
New Direction reached outside of the traditional financial IT technology pool to find a person who possesses a deep understanding of retail users and high-volume transaction systems. Ted boasts an extensive background of working in the retail sales industry with high-volume transaction systems, data security, and systems interfaces that match New Direction's needs.
Ted is charged with implementing the road map for New Direction's self-directed IRA web portal myDirection® and launching myDirectionPro®, the industry's first online portal connecting advisers, asset providers, and online marketplaces with self-directed investors. myDirectionPro® will give asset sponsors and online marketplace sponsors the ability to easily on-board new assets, manage shared clients, access industry-best education, and use the integration components through the myDirection® API Integration Platform.
Previously, Ted was the Senior Software Engineer Lead for Sports Authority, the Senior Lead Developer for Aerios Direct, and a Web Application Architect for multiple companies. Ted is an expert in creating and launching new, user-focused technology solutions. New Direction welcomes Ted to the team and is looking forward to his role in keeping New Direction at the forefront of self-directed IRA technology.
New Direction's assets under administration have more than doubled in the past three years, which now reach over $1.5 billion. This growth is providing New Direction IRA the opportunity aggressively invest in technology solutions to exceed the needs of their clients, asset providers, and marketplace sponsors.