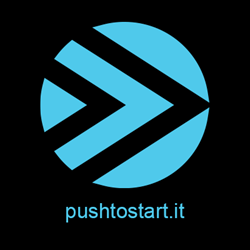 The entrepreneur's experience in forming companies up till now has been abysmal. We plan to change all that.
Chattanooga, Tennessee (PRWEB) February 07, 2017
Releasing their new online integrated service, Chattanooga legal firm and tech startup PUSHTOSTART kicked off their new product launch by calling out the competition.
"Startups have traditionally been without many options when it comes to online legal help," said founder Scott Maucere. "The entrepreneur's experience in forming companies up till now has been abysmal. We plan to change all that."
PUSHTOSTART will offer new startups the ability to form their corporation or LLC for one flat fee. While users of the new program will enjoy a seamless experience, there are many complex steps happening behind the scenes, with the most notable difference between PUSHTOSTART and other online services being PUSHTOSTART's team of actual lawyers.
"When you launch a startup, you want to focus on all the things that will make you successful, and many times, getting the right legal assistance isn't on your radar," Maucere stated. "Startups get into dangerous territory when they use services that simply let them download forms. With PUSHTOSTART, you are in the hands of capable legal team that makes certain your business is protected."
The process is an easy one, and businesses get started by answering just a few simple questions to get things going. Next, a licensed startup lawyer calls the business owner and provides advice on the best way to set up their company. Then, PUSHTOSTART does everything to form the company for the client, drafting customized documents and filing the proper paperwork with the state. Finally, the company documents are emailed to you, and you e-sign your legal documents. The entire process costs less than $500.
"PUSHTOSTART is different from other business formation websites like Legalzoom because, since we're lawyers, we can do it for you instead of making you do it yourself. It's not a do it yourself website," said Maucere. "You don't have to know anything about businesses at all. We help you figure out what's best for your situation. And then we do it for you."
With more and more startups entering the entrepreneurial space, the need for legal advice is strong, and the Chattanooga firm clearly has their eyes on the space. So is PUSHTOSTART a Legalzoom killer?
"Killer," said Maucere? "We prefer to call it healthy competition."