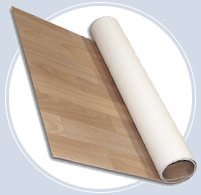 Trade show flooring will add that extra flair to any trade show booth, no matter how elegant or simple it is.
Olalla, WA (PRWEB) February 02, 2017
Smash Hit Displays now carries some of the best trade show flooring found anywhere in the trade show industry. The flooring is durable and reliable, while also being competitively priced. You will be hard pressed to find the same quality of trade show flooring and accessories anywhere else. The following are the various types of trade show flooring we offer:
Trade Show Vinyl Flooring
Vinyl floors are comfortable and add an aura of elegance to a trade show booth. There is a lot of variety to choose from when it comes to our vinyl flooring in terms of texture, design and color. Vinyl flooring is very light an advantage in mobility. Transportation is quick and cheap and if you need to move them from booth to booth you require very little labor. They can also be installed swiftly making them very convenient.
Hardwood Flooring
Hardwood floors for your trade show both are very conspicuous. They scream professionalism and class. It also says that you are on the cutting edge of whatever field you are involved in. Hardwood floors are durable, so you can rest assure that what you are purchasing is a quality product. No tools are required for installation of our hardwood floors.
Dye Sublimated Carpets
A carpet offers the chance for highly customized flooring. Moreover, with this modern technology, the printing of images on carpet using dye sublimation results in large and outstanding images of incredible resolution. Company logos and any other image associated with your firm can stretch across the floor in the highest resolution possible. Dye sublimated carpet can also be used indoors or outdoors. The texture of these carpets is incredible as well.
Interlocking Floors
Interlocking floors consists of floors of different materials made of many pieces of different pieces fitted together. The materials used to make interlocking floors include vinyl, rubber, tile and high density foam. Some materials used to make interlocking floors such as PCP rubber are recyclable and environmentally friendly. The largest advantage of interlocking floors is the speed and ease with which you can assemble them. Also, they are very cheap selling at near rental price.
Trade show flooring will add that extra flair to any trade show booth, no matter how elegant or simple it is. If you would like a better reason to work with Smash Hit Displays, other than our large variety of amazing trade show displays and accessories, call us today at (877) 215-5355 and find out why we are highly ranked in the industry.