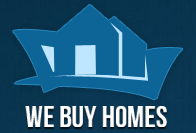 Washington, DC (PRWEB) February 09, 2017
We Buy Homes is pleased to announce exceptional growth in 2016.
When compared to the number of homes purchased in 2015, We Buy Homes grew by 55 percent in 2016. The company's management credits this substantial growth to tremendous team work, successful recruiting and retaining the hardworking staff that help homeowners sell their properties "As Is" for cash. From the company's start, integrity, hard work, and keeping its word were key drivers of success, and those principles still hold true today.
We Buy Homes has proven that it is possible to get a competitive cash offer in seven minutes for a house "As Is," and that homeowners can skip the Realtor commissions and not have to worry about a home sitting for months on the market. We Buy Homes has more than delivered on its promise to put cash in the homeowners' hands – fast – without the property owner having to do a single repair, a single upgrade, any appliance replacements or even cut the lawn. One call, a cash offer in seven minutes, closing within 7 days and it's all done. The homeowner walks away with cash.
The saying "if it sounds too good to be true, it is" simply does not apply when it comes to We Buy Homes. It is good, and it is true; 2016's outstanding company growth proves that this radically new and disruptive selling model really works. In fact, much of the company's growth is due to extremely satisfied customers being so happy with their experience, they spread the word organically on social media and through word of mouth.
If you are a homeowner looking to sell a property "As Is" for cash, look no further than We Buy Homes. The company is currently purchasing homes in Virginia, Maryland and the District of Columbia. To get a cash offer in seven minutes for a house "As Is," visit webuyhomes-inc.com/about today.
About We Buy Homes
We Buy Homes is a cash-for-home company that purchases houses in any condition. If necessary, the company then renovates the home and prepares it for sale. The aim of We Buy Homes is to provide a fast and easy way for property owners to divest themselves of homes they no longer want or need, and to help those who do not want to engage in costly renovations or rely on the unstable housing market for a sale. We Buy Homes is proud to improve the real estate values in the communities in which it operates.
Contact Details:
We Buy Homes
1725 I St NW, Suite 300
Washington, DC 20006
Phone: 1-877-715-5508
Source: We Buy Homes
###