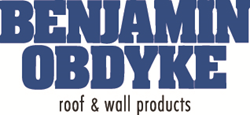 Horsham, Pennsylvania (PRWEB) February 01, 2017
Benjamin Obdyke Incorporated, a leading provider of roof and wall products to the residential and commercial construction markets, recently launched its new multi-family focused site http://www.wrbpro.com. The site explains moisture management techniques by cladding material, style, and incorporation of exterior insulation. Wrbpro.com allows the company to educate the design-build community on best practices in a variety of applications. The site also features a project gallery as well as a variety of technical resources and installation videos.
"At Benjamin Obdyke, we have 150 years of experience helping people Build Better," said Tara Murray, Marketing Manager for Benjamin Obdyke Incorporated. "Multi-family continues to be a strong segment in the market. Unfortunately, proper moisture-management techniques are too-often overlooked, resulting in remediation costs and liability. There are many ways to avoid the risk of remediation and economically address this issue in the design-build phase. This website will help us engage with architects, engineers, and developers that are looking for solutions to protect their design or investment for the long term."
Some of the key elements of the new site include:

Details for Every Application – The site allows visitors to explore solutions by types and style of siding and use of exterior insulation or pre-weatherized sheathing. Technical drawings and support are included for each application.
Project Spotlight – The Project Spotlight section features completed projects that include an extensive photo gallery and full installation details.
Build Better than Code – This section delves into the differences between drainage, drying and deflection and how to choose what's best for the project.
Consult with us – The site offers a contact form that makes it easy for visitors to get in touch and start a dialogue with one of their multi-family experts. A technical expert is standing by to offer guidance and assistance in every step of the project.
The http://www.wrbpro.com website will be updated regularly with project case studies, educational and technical content and installation videos. For more on Benjamin Obdyke, visit http://www.benjaminobdyke.com.
###
About Benjamin Obdyke Incorporated
Since 1868, Benjamin Obdyke has been helping architects, builders and contractors in the United States and Canada Build Better™ by developing and adding new advances to its product line. Benjamin Obdyke develops, sources, markets and sells proprietary roof and wall products that improve the building envelope and the performance of other building materials for the new construction, repair and remodel markets. Innovations from Benjamin Obdyke, such as the first roofing ridge vent on a roll, the first wood roofing underlayment and the first rolled product to provide drainage and air flow in rainscreen wall assemblies, have helped shape today's building practices. Headquartered in Horsham, Pa., USA, Benjamin Obdyke partners with a network of distributors, dealers, buying groups and cooperatives to reach building professionals in the United States and Canada. For more information, visit http://www.benjaminobdyke.com.
Follow Benjamin Obdyke Online:
Twitter at http://twitter.com/benjaminobdyke
"Build Better Blog" at http://www.benjaminobdyke.com/education-events
Installation videos on http://www.youtube.com/user/benjaminobdyke