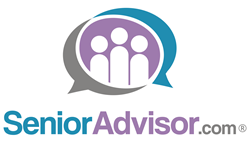 Austin, Texas (PRWEB) February 02, 2017
SeniorAdvisor.com has announced the winners of their third annual Future of Assisted Living scholarship program for American and Canadian students enrolled in an accredited two-year college or four-year university program. Of the nearly 700 students who applied nationwide, three students were selected to receive the scholarship.
SeniorAdvisor.com is North America's largest ratings and reviews site for assisted living and home care services in the United States and Canada with over 135,000 verified consumer reviews. SeniorAdvisor.com launched its annual scholarship program in 2014 in order to encourage the younger generations of the unique challenges facing the aging population which is set to double by 2060. Winners were chosen based on their essay answering the question, "How can your major of study improve the lives of seniors in assisted living facilities in your town?" Three students were selected to receive the $2,000 Assisted Living Scholarship award.
The winners of the SeniorAdvisor.com 2016 Future of Assisted Living Scholarship were Christina Pan, Katherine Gratton and Crystal Schaeffer. Ms. Pan is a computer science major at Stanford University focusing on artificial intelligence and has personal experience as an emergency service provider for senior citizens. Her essay focused on the impact that artificial intelligence can have for seniors at assisted living facilities by monitoring critical health signals as well as accidents remotely and alerting staff. Ms. Gratton studies music at the University of Ottawa. Her approach of using music therapy to combat the prevalent issue of depression among seniors was a unique approach that could scale to almost any assisted living facility. Ms. Schaeffer's passion for occupational therapy and her studies at Saint Catherine University have helped her discover the healing impact that her area of focus has for seniors.
To learn more about the scholarship recipients and read the winning submissions, please visit the SeniorAdvisor.com blog. Eligible students are encouraged to apply for the 2017 scholarship program now.
About SeniorAdvisor.com LLC
SeniorAdvisor.com is the premier consumer ratings and reviews site for senior living communities and home care providers across the U.S. and Canada. The innovative website provides easy access to the information families need when making a senior care decision, and features over 135,000 trusted reviews and advice from local residents and their loved ones. For more information, please visit https://www.SeniorAdvisor.com or call (866) 592-8119.