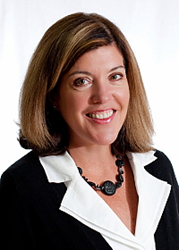 Avon, OH (PRWEB) February 01, 2017
Drs. Carolyn B. Crowell, Charissa McCune and Maria Ramirez, are now accepting new patients, with or without a referral, in need of a mouth guard in Avon, OH. Dr. Crowell and her associates recommend that all young athletes use a custom sports mouth guard to protect their teeth from serious injuries during athletic events. The doctors understand that it only takes one traumatic event to affect a child's smile for life, and there are steps parents can take to prevent that trauma from occurring.
Mouth guards are designed to fit over the upper teeth. They should be very snug and fit the teeth like a glove for best results. Although only the upper teeth are covered by the mouth guard, the structure actually protects the entire mouth from trauma when used properly. Patients who choose to use these devices are less likely to suffer from

Soft tissue injuries
Jaw bone fractures
Cheek, lip or tongue lesions
Tooth fractures
Neck injuries
Concussions
There are numerous benefits for patients who receive a mouth guard in Avon, OH, from a qualified pediatric dentist. When custom mouth guards are made, they are designed to fit a child's mouth completely. This makes them much more comfortable than non-custom guards, and also makes them more functional. Mouth guards that are properly fitted are more likely to stay in place, which increases their chances of performing correctly should an accident occur. Children are also more likely to wear their mouth guards if they are comfortable and do not inhibit their ability to breathe and talk like some non-custom options may do.
All children who participate in sports should have a mouth guard created for them by an Avon, OH pediatric dentist for best results. Those interested are invited to call Dr. Crowell's office at 440-934-0149 to schedule an appointment.
About the Practice
Dr. Carolyn B. Crowell, DMD & Associates is a dental practice offering pediatric dentistry and orthodontics to patients in Avon, Ohio. Dr. Carolyn B. Crowell is a pediatric dentist and a Diplomate of the American Board of Pediatric Dentistry as well as a Fellow of numerous organizations including the Academy of Pediatric Dentistry. Dr. Charissa McCune is an experienced orthodontist who is a member of the American Association of Orthodontics, among other prestigious dental organizations. Dr. Maria Ramirez is a pediatric dentist who specialized in Children's Dentistry at MetroHealth Medical Center Pediatric Dental Clinic in Cleveland. Drs. Crowell, McCune and Ramirez offer the latest in pediatric dentistry and orthodontics including laser dentistry in order to provide each patient experienced, comfortable and trusted care. To learn more about the doctors or the services they offer, visit their website at http://www.drcrowell.com or call (440) 934-0149 to schedule an appointment.