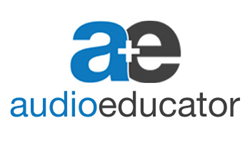 Understand the New Food Labeling Regulations and Ensure Compliance and Successful Retail of Your Products
Durham, NC (PRWEB) February 02, 2017
The regulations for food labeling in the U.S. and EU is getting increasingly complex. Recently, there have been numerous changes to the regulations, resulting in increased liability for companies. It is now more important than ever to ensure you have a labeling expert on your team.
To help Food Safety professionals understand and ensure compliance with the new FDA food labeling regulation, AudioEducator will host a Virtual Boot Camp presented by food safety expert Natasha Rowley-Phipps titled "Retail Food Labeling – Everything You Wanted to Know" on Wednesday, February 15, 2017. This 3-hour comprehensive virtual boot camp will break down the complex labeling regulations into manageable pieces of information.
When it comes to production of food and importing them to the US, the job of the food manufacturers' do not end with their final product which is ready for distribution. The food product needs to be labeled first. The U.S. Food and Drug Administration (FDA) is the federal agency which regulates the labeling of food, and many often their confusing labeling regulations give sleepless nights to food producers.
The year 2016 brought many challenges for the food industry on the regulatory front. Although, the year featured the passage of the GMO labelling law and the initial implementation of FSMA regulations, there was also a series of regulatory changes in the North American food industry related to food labeling.
This virtual boot camp with food safety expert Natasha Rowley-Phipps will break down the complex regulations into manageable pieces of information. Every aspect of the regulations will be discussed, from the required to the optional requirements. You will gain a deeper knowledge of food labeling regulations, the resources available for you within the government websites, and a reference presentation from our expert for your use. This boot camp will be a helpful foundation for those that are just beginning to tackle this subject as well as provide a review for those who need to freshen their knowledge.
Highlights of the Retail Food Labeling Boot Camp:

Introduction, approach and the FDA elements of packaging.
More on FDA elements of packaging, allergen labeling, and restaurant/food service requirements.
Claims, certifications, GMO labeling, and other packaging considerations.
New nutrition facts regulation update.
For more information visit: https://www.AudioEducator.com/virtualbootcamp/food-labeling-regulations
Use Code PRWEB50 on checkout to get $50 off (Valid Till 10 Feb 2017)
About AudioEducator:
AudioEducator.com is a leading source of education, training and information for professionals in pharmaceutical, food safety, biotech, medical coding, billing and compliance. As an acknowledged industry training authority in these sectors, AudioEducator conducts conferences and webinars with nationally renowned experts, consultants and legal experts who provide a fresh perspective on industry regulations, issues and trends. AudioEducator focuses on providing its client assistance and expertise in the areas of physician practices, hospitals, ASCs, HHAs, hospices, rehab and skilled nursing facilities, pharmaceuticals, biotechnology and food safety.
In addition, AudioEducator offers important updates, regulatory knowledge and compliance information on the latest coding and billing in 25+ medical specialties. With over 14 years of experience, AudioEducator has provided thousands of healthcare, food safety and pharmaceutical professionals the opportunity to get answers to their most complex questions directly from experts.