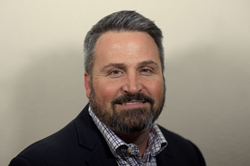 VistaDash has been spun off from PCG Companies to allow Dan to grow the business and to enhance the value VistaDash offers to franchise dealers, dealer groups, advertising agencies, and OEM's.
Eatontown, NJ (PRWEB) February 06, 2017
VistaDash Founder, Brian Pasch, today welcomed Dan Moore as the company's new President. Moore will lead the cloud-based software company's expansion as the automotive industry embraces the trustworthy data analytics, insights, and website traffic quality scoring that VistaDash delivers.
VistaDash is an independent, automotive SaaS platform, which allows dealership managers to quickly inspect, visualize, and manage their sales and marketing metrics. VistaDash seamlessly and securely integrates with the dozens of vendor partners utilized by each dealer to provide a clear view of their business data. Insights provided by VistaDash help dealers optimize their marketing investments and sales processes by eliminating bots, blunders, and bloat.
Moore is no stranger to automotive marketing technology business leadership roles. Dan most recently led the national brand marketing efforts for VinSolutions, a Cox Automotive company. His prior automotive MarTech positions include CEO of Smart Web Concepts a Northern California digital marketing agency, and Dan has also worked in the dealership moving through the ranks of salesperson to General Sales Manager.
"VistaDash has been spun off from PCG Companies to allow Dan to grow the business and to enhance the value VistaDash offers to franchise dealers, dealer groups, advertising agencies, and OEM's. Dan's work experience, reputation, and integrity makes him the ideal candidate to make VistaDash's the beacon for validating automotive marketing performance," said Pasch.
Moore, commenting on the move, said, "I am very excited with the opportunity to lead VistaDash. I am overwhelmed with the encouragement that I have received from my industry colleagues. I look forward to announcing new data integration partnerships, insights, and reporting features in the year ahead."
Dealers using VistaDash gain a competitive edge by having the ability to proactively monitor hundreds of metrics that could otherwise go unnoticed. VistaDash also supports the five critical marketing metrics defined by the PCG Engagement Project, giving dealers the ability to inspect the quality of their marketing investments in seconds.
"The tools that are currently available to car dealers to measure the effectiveness of their digital marketing are very limited in their scope. By using VistaDash, and the new metrics that PCG has created, our dealerships can finally see the true quality of the traffic that is generated. This has already allowed us to change the deployment of our digital advertising resources from low engagement sources to those that have high engagement, and completely eliminate those that create zero engagement," said Tom Moore, Senior Vice President of the Morgan Auto Group.
Automotive professionals interested in learning more about VistaDash can visit http://www.vistadash.com. The five, new marketing metrics defined by PCG Companies are outlined in a white-paper that can be downloaded here.
About VistaDash
VistaDash is a comprehensive visual aid and vendor-neutral data warehouse that gives dealerships the ability to consolidate and simplify reporting and measure the quality of their online marketing campaigns through the new engagement metrics established by Founder, Brian Pasch. Its clear, user-friendly interface displays all the latest data trends, allowing users to quickly and easily analyze information and encourage smarter marketing decisions. VistaDash brings in data from integrated marketing partners using API technology, allowing VistaDash to automatically update and display the most current data. For more information, please visit http://www.vistadash.com.