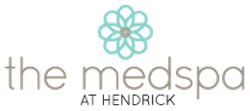 Abilene, TX (PRWEB) February 07, 2017
Thanks to new state-of-the-art CoolAdvantage™ applicators, CoolSculpting® treatments at The MedSpa at Hendrick are more comfortable, effective, and efficient than ever before. With CoolAdvantage in Abilene, TX, CoolSculpting treatment times have been shortened from one hour to 35 minutes for smaller treatment areas, and from one hour to about 45 minutes for larger areas. Because many patients have more than one area treated per session, these more efficient applicators can allow for treating multiple areas with more convenience.
FDA-cleared CoolSculpting removes excess, stubborn fat on almost any area of the body by freezing targeted fat cells, which are then naturally flushed from the body, resulting in trimmer contours over the weeks and months following treatment. With a healthy lifestyle, patients can enjoy long-term results from CoolSculpting treatments.
In addition to faster treatments, CoolAdvantage applicators are designed with a patient's comfort in mind. For example, they are molded to particular areas of the body, such as the flanks, for a more fitted and comfortable application.
Best of all, CoolSculpting is a non-invasive fat-reduction and body contouring treatment that imposes no downtime, allowing patients to return to their regular activities immediately following their session. CoolSculpting has been clinically proven effective in removing excess fat in the abdomen, love handles, back, thighs, chin, and more.
To learn more about CoolSculpting and the new applicators at The MedSpa at Hendrick in Abilene, TX, or to schedule a complimentary consultation, call 325-480-0522.
About The MedSpa at Hendrick
Located within the Jones Building at Hendrick Medical Center in Abilene, Texas, The MedSpa at Hendrick combines classic spa treatments with non-invasive, aesthetic medical-level treatments and clinically-proven skin rejuvenation care in a tranquil and serene setting. The MedSpa at Hendrick is dedicated to delivering superior cosmetic services and optimal results.
Under the guidance of Medical Director, Dr. Whitney Mascorro, our clients turn to us for luxurious pampering, such as therapeutic massage and lavish facials as well as state-of-the-art cosmetic services, including non-invasive CoolSculpting®, Fractional Laser Skin Resurfacing, BOTOX®, Juvederm®, Laser Hair Removal, MicroLaserPeel®, Dermaplaning, Microdermabrasion, chemical peels, and more.
The MedSpa at Hendrick is proud to offer financing through First Financial Bank as well as CareCredit®. We also feature special monthly offers and events with one-day-only pricing. Gift cards are available in various denominations at our medical spa as well as on our website.
To get started with a treatment or procedure at The MedSpa at Hendrick, we encourage you to schedule your free consultation today. Call 325-480-0522 or email info(at)hendrickmedspa(dot)com