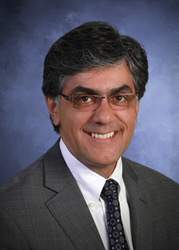 South Florida is home to one of the nation's top performing commercial real estate markets
Miami, FL (PRWEB) February 07, 2017
The Realtors Commercial Alliance of the MIAMI Association of REALTORS® (MIAMI) has elected Miami Realtor José María Serrano, CCIM as its 2017 president. He and the 2017 RCA Board of Governors were installed Feb. 3 at MIAMI's 2017 Inaugural and Awards Celebration.
The RCA MIAMI Board is dedicated to leadership in the commercial industry, the real estate profession, and the communities they serve. RCA MIAMI Leaders impact key policy decisions and important issues affecting the commercial industry, analyze information, are actively and visibly involved in events and programming, and promote Miami and South Florida commercial and investment real estate worldwide. MIAMI represents 45,000 residential, commercial, and international real estate professionals.
"South Florida is home to one of the nation's top performing commercial real estate markets," Serrano said. "With many conferences and events lined up for our members, RCA MIAMI is looking forward to another year of leadership and success."
Serrano is the founder and owner of New Miami Realty Corp. in Miami since 2003.
Born in Bogotá, Colombia, Serrano studied at the prestigious Universidad Javeriana and later earned a B.A. in economics at Florida International University. He has been a real estate broker in the state of Florida since 2002 and a licensed Real Estate Instructor since 2007.
In 2013, Serrano obtained the Certified Commercial Investment Member (CCIM) designation and in 2014 he completed the Florida Realtors Leadership Academy. CCIM is an elite designation earned by only six percent of commercial real estate practitioners around the world. To earn the CCIM designation, a candidate must complete six rigorous courses in financial analysis, market analysis, user decision analysis, investment analysis, ethics and negotiating, submit a portfolio of qualifying industry experience, and pass six challenging and comprehensive exams.
Serrano has been an active member of MIAMI's Commercial Board of Governors since 2009. He is a member of the Florida Realtors Board of Directors and serves on the Commercial Alliance Committee.
Serrano served in 2016 as treasurer of the Miami-Monroe CCIM District and is the vice-president for 2017. He currently serves as CCIM Candidate Development Chair for the CCIM Florida Chapter.
Serrano has been recognized by his peers with awards such as 2010 MIAMI Commercial Educator of the year and 2013 MIAMI Commercial Broker of the Year.
He has always had a passion for teaching, starting with history of economics courses at the Universidad Tadeo Lozano in Bogota, Colombia, where he pioneered a program for professionalizing journalists. He is currently a faculty member for Florida Realtors and teaches several real estate courses at Miami Dade College, Miami Association of Realtors and New Miami Realty School. Serrano has been a Florida Realtors faculty member since January 2012.
With more than 15 years of experience in commercial real estate, Serrano utilizes his past work at executive levels of management, financial operations, sales and market development in diverse industries, including domestic and international trading of industrial and consumer goods, to always provide a learning and growing environment for his students and fellow Realtors.
A devout Catholic, he is an active member in his parish. He serves in the married couples' ministry "Matrimonios en Victoria/Marriages in Victory," as well as the marriage preparation ministry "FOCCUS" and is currently in the Miami Archdiocese Lay Ministers program.
Announcing the 2017 Commercial Board
Joining Serrano are: Commercial President-Elect Brian Sharpe of Sharpe Properties Group; 2016 Commercial President Maria G. Juncadella, CCIM, SIOR, MBA of Fairchild Partners, Inc.; Governor Fernando Arencibia, Jr. of RE/MAX Realty 1; Governor Raymond Diaz, MSIRE of Americas Commercial Real Estate LLC; Governor John Dohm, SIOR, CCIM, CFP; Governor Andrew M. Dixon of Dixon Commercial Real Estate; Governor Jennifer M. Forbes of Commercial TeamMates, Inc.; Governor Sandra Goldstein, CCIM of Sandra Goldstein Commercial Real Estate; Governor Alfonso Jaramillio of Fortune International Realty; Governor Mitash Kripalani, CCIM of Douglas Elliman Real Estate; Governor Joshua Kohn of Kohn Commercial Real Estate; Governor Diego Leiva of Keller Williams/KW Commercial; Governor F. Antonio (Tony) Puente, CCIM of Fairchild Partners Commercial Real Estate Services; Governor Edward J. Redlich, SIOR, CCIM of ComReal Miami, Inc.; Governor Maggy Romero of The Keyes Company; Governor Michael Silver, SIOR of CBRE; Governor Otto Travieso, CCIM of Real Capital Partners, LLC; Governor Jennifer Wollmann, CIPS of EWM Realty International.
Paul Cauchi serves as Senior Vice President of Commercial for the MIAMI Association of REALTORS®; Maureen Miller serves as the Director of Member Relations & Commercial. Teresa King Kinney, CAE, CIPS, GRI, RCE, TRC serves as the CEO for the organization.
About RCA MIAMI
The REALTORS Commercial Alliance of MIAMI (RCA MIAMI) seeks to serve commercial members and to shape and unify the commercial real estate brokerage and service industry in South Florida. With over 2,000 members, RCA is the only association of REALTORS dedicated exclusively to commercial real estate interest throughout Miami-Dade County. The Alliance provides member services, including a legislative voice, education opportunities, a code of ethics, and networking opportunities that provide enhancement of the commercial REALTORS knowledge base and ability to service their clients. RCA MIAMI participation facilitates networking opportunities. The Alliance hosts the Annual Commercial Super Conference and Expo, the largest commercial expo in South Florida.
About the MIAMI Association of REALTORS®
The MIAMI Association of REALTORS® was chartered by the National Association of Realtors in 1920 and is celebrating 97 years of service to Realtors, the buying and selling public, and the communities in South Florida. Comprised of six organizations, the Residential Association, the Realtors Commercial Alliance, the Broward Council, the Jupiter Tequesta Hobe Sound (JTHS) Council, the Young Professionals Network (YPN) Council and the award-winning International Council, it represents nearly 45,000 real estate professionals in all aspects of real estate sales, marketing, and brokerage. It is the largest local Realtor association in the U.S., and has official partnerships with 160 international organizations worldwide. MIAMI's official website is http://www.miamire.com
###