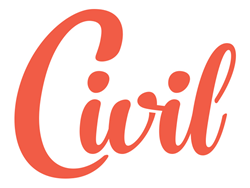 Newsrooms, caught off-guard by the rise of social tech, lost the first battle. But traditional news can, and will, win the war.
Portland, OR (PRWEB) February 06, 2017
The first volley sounded on September 5th, 2006. News Feed, the latest product from a scrappy young Facebook, began its 10-year battle to destroy traditional news and turn the world upside down.
The news has always received most of its funding from ad revenue, with a more-or-less solid wall separating the business of ad sales from the editorial decisions in the newsroom. That's how quality journalism was accomplished for over 80 years, and lo, it was good. Good for newsrooms, good for audiences, good for advertisers, and good for democracy and the free press.
But ad buyers need two things to pay the rates that support journalism: an attentive audience, and ad products to reach them. Since the advent of News Feed and the plethora of social/ad products that followed, Facebook has dominated both. The more than 50 minutes per day people spend staring at Facebook (Mark Zuckerberg, CEO of Facebook, April, 2016) is the envy of traditional media everywhere, and Facebook's ad products give advertisers the measurement and engagement they could only dream of in print.
As a result, advertisers have flocked to Facebook and similarly engaging social platforms, leaving traditional media in crisis. Newsrooms, caught off-guard by the rise of social tech, lost the first battle. But traditional news can, and will, win the war.
Already, news organizations are regrouping and advancing beyond the disastrous pageview and visitor measurements that forced a race to the bottom. Newly equipped with the same active user tools and engagement metrics pioneered by Facebook, newsrooms are regaining their footing with advertisers. And for audiences, the combination of professionally created and curated "news feeds" with a first-class social experience are proving irresistible.
Tech startup Civil is leading the charge in this new attention battle, with tools that let news organizations reclaim the audience engagement previously ceded to social media. With Civil's brand-safe and easily-managed social tools embedded on their own platforms, media teams can build the same measurable active user bases, with corresponding revenue, as the major social players.
Ultimately, while Facebook will long dominate connections between close friends and family, their monopoly over all active user data and related ad products is coming to an end. As technology levels the field, the war for attention on current events will ultimately be won, as it always has been, by the organizations fully dedicated to professionally curating and reporting the news.
Online discussion and debate can work for everyone, learn how at http://www.getcivil.com