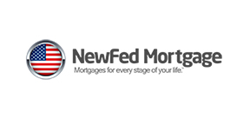 "I'm proud to be able to offer the homes for heroes program for all of our community heroes".
Danvers,MA (PRWEB) February 04, 2017
New Fed Mortgage Corp., a multi-state residential mortgage lender is excited to announce their affiliation with Homes for Heroes, Inc., the nation's largest lender/real estate network program which offers savings to heroes when buying, or selling a home. This is available with select realtors and mortgage lenders within the Homes for Heroes network.
About Homes for Heroes and its Benefits
Homes for Heroes, Inc. was established shortly following the tragic events of 9/11 as a way to give back and say, "Thank you" to our local heroes that serve our country and local communities for all that they do. The foundation considers those that serve in the military, police, firefighters, EMS, teachers, work in health care, and all individuals working in public service past or present to be eligible for the program.
Every time a hero uses Homes for Heroes, they actually help other heroes in need. A portion of Homes for Heroes' earnings is donated to the Homes for Heroes Foundation, a nonprofit 501(c) (3) that provides assistance to heroes in need.
To see how much you can save, click on the company calculator: https://www.homesforheroes.com/affiliate/newfed-ma
In addition to the savings on the calculator New Fed Mortgage will also provide a $500.00 Lender Credit for any hero who is either buying or selling a home. For any refinance transactions, the credit that will be given is 500.00 from New Fed Mortgage in form of a Lender Credit.
About NewFed Mortgage:
NewFed Mortgage has specialized in residential retail mortgage lending since 2001. Licensed in seven states, the company offers Conventional, Jumbo, FHA, VA, USDA and various state housing programs. Available products range from 1st time home buyer programs with little or "0" money down, "pick your term" traditional fixed rate products, adjustment rate programs, and 203K renovation loans.
New Fed Mortgage President Brian D'Amico commented, "I'm proud to be able to offer the homes for heroes program for all of our community heroes." John Wight, VP of Lending comments, "We have a team of professionals ready to discuss the options available to meet borrower's specific needs and goals whether it's a purchase or refinance."
Complimentary pre-qualifications are available to first time buyers and any repeat homebuyers looking to purchase again to give them the confidence to what they can afford. An advantage of being a locally based East Coast regional lender unlike most the big banks, New Fed's focus is solely just on mortgage lending. NewFed takes an all-in team approach right from the very beginning of the process with personalized, open communication all the way right through loan processing to loan closing.
To learn more about the "Homes for Heroes" program contact NewFed Mortgage Corp. by calling
(877) 639-3331 or visit us online at http://www.newfed.com.
**********
NewFed™ Mortgage Corp. was founded in 2001 as a residential mortgage lender. NMLS#1881 MA License No. MC1881, CT License ML-1881, NH License No. 9474-MB, RI License No. 20041817LL, NJ Residential Mortgage Lender License, FL License No. MLD652, Maine Lender License#SLM8185.NewFED™ Mortgage is an Equal Housing Lender. Member of the MA Mortgage Bankers Association and Better Business Bureau of Eastern MA.