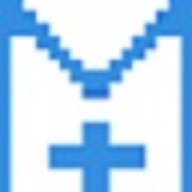 No one should be denied the opportunity to get an education.
Los Angeles, California (PRWEB) February 04, 2017
The subject of mathematics is opening up job opportunities in different branches of science and technology all over the world. For gaining absolute excellence in this subject it is essential that students must regularly solve worksheets containing mathematical questions of different grades to test their basic concepts and knowledge quite easily. There are many online platforms which are helping students of different grades to avail the appropriate exercise sheets to hone their skills in the subject of mathematics. Math Work Online is one such digital platform which is dedicated to help teachers and parents to improve the math skills of their students or children. It is the one-stop to avail the genuine exercise sheets on math subject covering different grades of the primary education.
From this platform, students can easily obtain sheets containing different pre-algebra topics as per the latest syllabus models. Such sheets help students to gain proficiency on various topics of math in a well-organized manner. This website has earned the approval and trust of the teachers and parents and contributes a lot in generating interest among students towards the subject of mathematics. This platform is always ready to accept new ideas for the materials it creates. Math sheets that are available in this website are in PDF forms and can be printed quite easily. It stringently guards the privacy of the users and never shares their information with unauthorized sources.
It is an appropriate destination for those students who are always in search of quality test papers to test their skills and expertise on different mathematical problems of the primary levels. Students belonging to 1st grade, 2nd grade will derive complete help from these free exercise papers to solve math questions of different types. This tutorial website has greatly reduced the trouble of buying quality test samples of different grades of mathematics and helps students to concentrate on gaining experience in different branches of the math subject. Students who often encounter trouble in algebra will receive much assistance from this tutorial platform.
It allows students to stay in close touch with the latest syllabus structure of math in any part of the world. From this website, parents and teachers can easily gain insight about the standards of 3rd grade, 4th grade, and 5th grade math subjects without relying on the third-party sources. The platform also contains tutorial videos to help students in gaining proper exposure on the basic concepts in a simple and interactive environment.