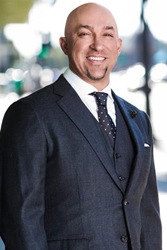 When a human being can be creative at this level, anything is possible.
Beverly Hills, California (PRWEB) February 07, 2017
Dr. Glenn Vallecillos, Beverly Hills celebrity plastic surgeon and leader of minimally invasive aesthetic procedures, is excited to announce his recent move to a new state-of-the-art facility, located at 9675 Brighton Way, Suite 380, in beautiful Beverly Hills, California.
Dr. Glenn Vallecillos said, "We are extremely proud to announce the transition to our new facility located on Brighton Way. Due to our rapid growth, cutting edge technology, and our expansion of non-invasive treatments we needed a facility that is capable of serving our patients. With our mission to deliver the most innovative expertise, focusing on the natural essence of beauty, will believe our new location will support us in achieving our goals."
Most recently, Dr. Vallecillos was asked to speak at the national aesthetics meeting in Paris, France, on the breaking device "MINTlift." He also mentioned that his latest technologies included, but not limited to: VASER Hi-Definition Liposculpturing, Clear + Brilliant, SculpSure, and an ultra-exclusive fractional resurfacing laser!
This is the year for Dr. Vallecillos, who entered practice in 2005. After gaining experience and continuing his focus using cosmetic enhancements to complement each patient's natural appearance and feature, he practices evidence-based medicine. Most people refer to his practice as "GVMD," where patient receive consultations that include extensive education which helps to ensure realistic expectations and the correct procedures for their desired results.
Dr. Vallecillos adds, "We have recently added a new addition to the "GVMD" team, Nurse Ana Gunn, RN." Ana is an extremely trained injectable nurse with over 10 years of nursing experience. She began her career in obstetrics before becoming a, "Laser and Dermatology Registered Nurse." Now, Ana is serving Dr. Vallecillos patients exclusively in Beverly Hills, which will make for a fabulous addition to an already incredible team.
Recognized as an expert in nonsurgical rejuvenation, Dr. Vallecillos speaks locally, nationally, and internationally about minimally invasive cosmetic treatments. His passion for these procedures also led to Dr. Vallecillos training hundreds of other top physicians in non-invasive aesthetic procedures, such as advanced injection techniques.
In addition to his thriving medical practice and active public speaking schedule, Dr. Vallecillos regularly contributes to The European Journal of Plastic Surgery, InStyle's Best Beauty Buys, Sherdog, and SheKnows. He has also appeared on Fox News, Inside Edition, and CNN's Larry King Live.