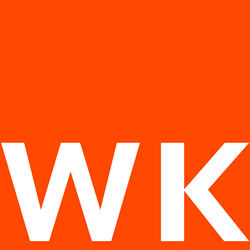 "There's a great opportunity for construction to transform itself to an industry of choice and win talent." - Adam Lloyd.
Greenville, South Carolina (PRWEB) February 07, 2017
Webber Kerr's Partners, Adam Lloyd and Emily Wagner, presented a blended strategy to address both the short-term demands for construction talent and long-term sustainable growth. The Carolina's AGC 96th Annual Convention was held in St. Thomas, U.S. Virgin Islands. This year the CAGC addressed the trending topic of the construction industry's talent shortage.
"We were excited to address this trending topic with executives in the industry. Our goal was to apply our firms experiences of working with organizations of varying size and industry, and apply successes to the construction sector. There's a great opportunity for construction to transform itself to an industry of choice and win talent." said Adam Lloyd.
Both Adam Lloyd and Emily Wagner of Webber Kerr discussed employment branding, creating meaningful talent communities, and retention and engagement strategies to the crowd at the 96th annual conference.
"The insight that Adam and Emily brought to our members was invaluable. Our industry is facing a critical shortage of workers and leaders. The information our conference attendees gained from Webber Kerr's presentation will positively impact their companies' futures." said Ed Paat, Director of Development, CAGC.
The construction industry is on a growth trajectory of 2.6 percent, following the recession's economic recovery, one of the fastest growing jobs creators. The CAGC centered its conference theme to address this major growth and demand for talent. This year's convention was held from January 27th – January 29th and was capped off by the Pinnacle Awards celebration and dinner.
About Webber Kerr Associates
Webber Kerr Associates is a global retained executive search and leadership consulting firm with locations in Greenville, Tampa, New York and London, WK also leverages exclusive global partnerships across North America, South America, Western Europe, Asia and Australia. As a trusted advisor and executive search partner, Webber Kerr supports the leadership attraction and retention initiatives of multinational corporations, private equity held companies, municipals and growth focused start-ups seeking impactful change through leadership; by offering retained search, leadership consulting, alternative search models and market intelligence.
To learn more about Webber Kerr Associates, please visit http://www.WebberKerr.com. To connect with us online, visit us on Facebook, LinkedIn, or Twitter.