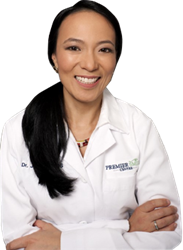 Fort Lauderdale, FL (PRWEB) February 04, 2017
Dr Johnson participated in the Salvation Army's Angel Tree Program in which staff and patients "adopted" children in need over Christmas and purchased a gift for them. In addition, staff decorated christmas trees in various themes and raffled them off to raise money for A Spring of Hope. She opened her doors to the community for free photos with Santa. The event raised funds for A Spring of Hope which brings running water to underprivileged schools in South Africa.
A Spring of Hope partners with rural schools in South Africa to deliver fresh, clean water to school children and sustainable permaculture programs. Their goal is to provide them the resources they need to promote learning and promising futures for their students. They begin by drilling boreholes (water wells) at schools, ensuring that each of their schools has access to a clean, sustainable source of water for drinking, sanitation, irrigation, and food preparation. They are supported by House of Mandela; WESSA (people caring for the earth), Rand Water Foundation, ERM Group foundation, South African Airways and Irie Foundation.
"2,402 schools in South Africa have no water supply" - Equaleducation.org.za. The world water crisis poses a serious threat to all of our futures, especially those living in poverty. In Sub-Saharan Africa, both the poverty rate and proportion of rural houses not using improved water sources are over 50%. (Source: UN MDG) The availability of clean water dramatically improves health and, hence, productivity. The lack of water in schools and homes is one of the main reasons children in developing areas do not attend school. Water is an investment in the future.
Dr Johnson believes that children are our future. In the words of Dr Johnson: "Premier Smile Center is committed to giving back to local and international causes. I believe we can all make a difference in our own way."
She had challenged her patients to donate towards a borehole in one of these schools, this year. She would match every donation, dollar for dollar. The Christmas event topped off the year-long fundraising efforts and Premier Smile Center and its patients were able to raise enough money to drill a borehole in an underprivileged school in rural South Africa. Drilling for water has already started!
This is just the beginning for Dr Johnson. A Spring of Hope also teaches these schools to plant vegetable gardens to supplement school meals. Their 3rd effort is sanitation. 11,450 schools still use pit latrine toilets. Combined with a lack of water to wash their hands, disease amongst the children is a major concern. Premier Smile Center is committed to fighting poverty and disease and challenges everyone to help them.
About Premier Smile Center: Dr Johnson is originally from South Africa and received her dental degree in 1995. She completed a General Practice Residency at University of Illinois at Chicago. She enjoys working with people and is committed to their comfort and satisfaction. At Premier Smile Center their mission is to provide their patients with excellence in general, cosmetic and specialty dentistry. They emphasize gentle and preventative care so as to help achieve healthy teeth and gums for life. They want everyone to have a healthy, clean and white smile.
Dr Charmaine Johnson
Premier Smile Center
2717 E. Oakland Park Blvd
Fort Lauderdale, FL 33306
http://www.drjohnsondds.com
Phone: 954-566-7479