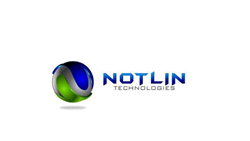 New York, NY (PRWEB) February 03, 2017
NOTLIN TECHNOLOGIES answers the dire call for combating cybercrime. BABELNET, the solution for privacy and control of security in this era of rising unauthorized inception of data via the anonymity of the internet, provides instant cross-platform encrypted communications independent of location and connection type with the option of user administration. The enterprise user-friendly solution available on Google Play and APP Store is designed to protect against piracy on devices with iOS, Android, Mac OS X and Windows platforms using strong cryptographic technologies and protocols based on international standards to ensure that communication reaches the intended recipient without compromise.
The number of reported information security incidents around the world rose 48% to 42.8 million, the equivalent of 117,339 attacks per day as reported by The Global State of Information Security ® Survey 2015 released by PwC in conjunction with CIO and CSO magazines. Further, according to PricewaterhouseCoopers' Global Economic Crime Survey 2016, "Cybercrime among our respondents is sharply higher this year, jumping from 4th to 2nd place among the most-reported types of economic crime. Notably, it was the only economic crime to have registered an increase in that category". The mind boggling rise in hacking coupled with the increased reliance on the internet exhibits that a trusted infrastructure based on encryption technology is no longer a luxury however, too many businesses fail to allocate adequate security budgets associated with managing breaches and mitigating risk. BABELNET is a cost effective for high profiled individuals, executives and businesses that are often the targets of web espionage.
When compared to platforms such as Whatsapp, the difference is that, BABELNET easily integrates with third party applications and offers on-premises client server capabilities; support and maintenance; customization of the platform; prescheduling of mass messages; asynchronous delivery of messages and attachments; send, read and received receipts with time, auto delete and remote redaction settings. "We are offering the most innovative, state of the art encryption technology in this environment of damaging cyber breaches. BABELNET is positioned to secure trade secrets and sensitive information for individuals and corporations from start-ups to Fortune500. From financial and medical institutions to governments. No other encryption technology on the market is as secure," says Roy Watkis II, CEO, Notlin Technologies.
Notlin Technologies founded in 1990, understands that information is not only a strategic asset but often the lifeline of a business, that technology has both tangible and intangible benefits and its infrastructure affects efficiency and relationships. Notlin Technologies offers real time monitoring with keen attention to long-term business growth utilizing the latest advances in technology with a solutions based approach to eliminating current and foreseeable concerns thereby allowing clients to focus on attaining goals. "Notlin Technologies has an excellent grasp on today's technology" says Craig Polite, Director of VMS/NT Systems, Toys "R" Us.
CONTACT:
NAME: Camille Bradshaw, Director of Brand and Strategy Design
Email:cbradshaw(at)notlintech(dot)com
NAME: Orson Nurse, VP Sale
EMAIL: onurse(at)notlintech(dot)com
TEL: 646.448.1600
FAX: 866.254.6393
WEB: http://www.notlintech.com