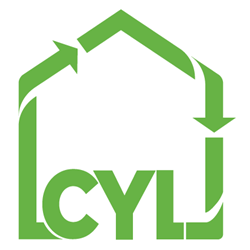 People are going to walk away with great ideas for how to more intelligently handle calls and make those calls more profitable.
Denver, Colorado (PRWEB) February 03, 2017
Connect Your Leads, the trusted nationwide network of lead buyers and sellers, is heading to Contact.io 2017 as a presenter, exhibitor and sponsor.
Contact.io 2017, scheduled for Feb. 6-7 in San Francisco, California, will feature a highly anticipated educational session delivered by Connect Your Leads Vice President of Business Development Ryan Grier.
Grier stays active as a featured speaker at numerous industry events including the recent Invoca 2016 Call Intelligence Summit and the upcoming LeadsCon 2017, and he said attendees at this year's Contact.io presentation will gain valuable tips and strategies that can produce quick results.
Discussing smarter strategies for handling sales leads
Grier will team up with co-panelist David Smith, vice president of inside sales at Crius Energy, to deliver a talk titled "Where Do Calls Go?" from 9:30-10 a.m. Feb. 7. The presentation will be moderated by Daryl Colwell Sr., vice president of sales at Fluent.
The presentation will answer several key questions regarding where generated sales leads really go, including:

Who answers the calls that marketers (internal or external) generate?
What are their strategies for handling the calls?
What are their expectations, frustrations and wishes?
By sharing specific advice earned through years of navigating the call ecosystem and discovering better ways to accomplish common goals, Grier and Smith will provide audience members with actionable items they can take back to their respective businesses to improve call routing and boost revenue.
"I really think our audience is going to enjoy this educational session because the information we'll provide is directly applicable for their businesses," Grier said. "People are going to walk away with great ideas for how to more intelligently handle calls and make those sales leads more profitable."
How to connect with Connect Your Leads during the conference
In addition to the presentation, Grier and colleague Chris Hoffner will be exhibiting at the conference. They'll be discussing potential partnership opportunities with Connect Your Leads, an organization that helps people turn their leads to gold in verticals in and around the home including:
Cable and satellite TV
Internet
Home security and home automation
Solar energy
Home insurance
Auto insurance
Life insurance
Wireless/cell phones
Gas & electric energy
Personal loans
Mortgages
Auto loans
Debt management
Credit cards
Warranties
Contact.io attendees will have multiple opportunities to meet with Grier and Hoffner at Contact.io 2017 or to set up a call before or after the conference:
Visit Table #23 during exhibition hours to meet with Grier and his colleague Chris Hoffner. They will be discussing how Connect Your Leads benefits buyers and sellers of sales leads in and around the home.
Chat with them during the Networking Reception, which Connect Your Leads is sponsoring, from 4:30-6 p.m. Feb. 6.
Schedule a phone call with Manager of Strategic Partnerships Chris Hoffner using this scheduling link.
Connect Your Leads will also be active on Twitter and LinkedIn during Contact.io 2017. Follow Connect Your Leads online through the Twitter handle @buyorsellleads or on the company's LinkedIn profile at linkedin.com/company/connect-your-leads.
About Connect Your Leads
Connect Your Leads is the trusted nationwide hub for buyers and sellers of high-quality sales leads. The company's primary focus is bringing together successful leads-focused businesses across diverse industries to form long-lasting, lucrative partnerships. Visit http://www.connectyourleads.com or call 720-399-4994 for more information or to connect with a Connect Your Leads representative.