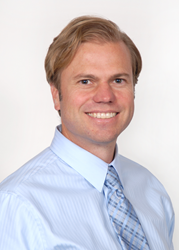 Dr. Mark Homicz has been selected for this honor by San Francisco Magazine for two years
Santa Rosa, CA (PRWEB) February 05, 2017
San Francisco Magazine recently queried area doctors to nominate their choice of best physicians in eight Bay Area counties for 2017. Almost 1,000 nominations were submitted and a little over 500 physicians were selected by the healthcare research company managing the award process. Results were announced in the magazine's most recent issue.
Under the category of Otolaryngology Northern California Medical Associate's Otolaryngologist Dr. Mark Homicz has been selected for this honor by San Francisco Magazine for two years. This year's award notes these specialties performed by Dr. Homicz:

head & neck cancer
salivary gland tumors & surgery
sinus tumors
skull-base tumors
About Dr. Homicz
Dr. Mark Homicz graduated from the prestigious Yale Medical School in 1998 and conducted his internship training in general surgery at Stanford University. He completed a residency in Otolaryngology/Head & Neck Surgery at the University of California, San Diego. Dr. Homicz's training included an intensive focus on head and neck cancer and thyroid/parathyroid surgery. He has received national awards from the American Academy of Otolaryngology/Head & Neck Surgery, American Academy of Facial Plastic Surgery, and the Triologic Society for academic achievement and research during training.
Dr. Homicz joined NCMA and the Santa Rosa Head & Neck Surgical Group in 2004. He is board certified in his field and practices all areas of ENT – Ear, Nose, Throat and Head & Neck Surgery. Particular areas of interest and expertise include thyroid/parathyroid surgery, head and neck cancer, facial plastic/reconstructive surgery, and nasal/sinus surgery. Dr. Homicz also serves as Director of the NCMA Thyroid Center.
About NCMA Santa Rosa Head & Neck Surgery
Santa Rosa Head and Neck Surgical Group (SRHN) offers expertise in the medical and surgical treatment of patients with a wide variety of disorders of the head and neck including; hearing and balance problems, nasal/sinus disease, snoring, voice disorders, and swallowing problems. All SRHN physicians are recognized for their expertise in the management of cancers of the nose, mouth, throat, neck, facial skin, and thyroid. They have also been extensively trained in cosmetic and reconstructive procedures of the face and neck. Listed below is more information on the services offered:
The Hearing Center at SRHN
Nose/Sinus
Throat/Voice/Swallowing/Snoring
Head & Neck Tumors
Thyroid/Parathyroid
Facial Plastic/Reconstructive
Skin Care
The Allergy Center at SRHN
NCMA Santa Rosa Health & Neck Surgery is located at 1701 Fourth St. Suite 120 in Santa Rosa, CA. For more information about Dr. Homicz and SRHN surgery, visit our website. Call (707) 523-7025 to make an appointment.