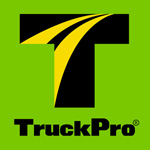 "Over time, local customers and national accounts will benefit by having access to broader product lines, more inventory and an expanded distribution network."--David Roper, TruckPro Vice-President, U.S. Retail Stores–East
Memphis, TN (PRWEB) February 15, 2017
TruckPro, LLC ("TruckPro"), a leading distributor of heavy-duty truck and trailer products, recently announced that it has completed the purchase of Jack Lyons Truck Parts of Ft. Myers ("JLTP-Ft. Myers"). For over 30 years, the Florida-based company has been a leading retail provider of heavy-duty aftermarket truck parts with a rich history of exceptional service to a wide range of customers in South Florida.
This transaction does not affect the JLTP-Medley, Florida (Miami) operation which will remain under its current ownership by Jack Lyons Truck Parts.
"The addition of JLTP-Ft. Myers to the TruckPro family provides significant growth opportunities for the combined business," states David Roper, TruckPro's Vice-President, U.S. Retail Stores – East. "Over time, local customers and national accounts will benefit by having access to broader product lines, more inventory and an expanded distribution network delivering an enhanced level of service throughout this region."
Over the coming weeks, JLTP-Ft. Myers will begin transitioning to the TruckPro company name and logo. "Customers in the area will continue to be supported by the same great staff and local management team, plus the added resources and product lines TruckPro offers nationwide", said Jack Lyons, Jr. "We are very excited to join forces with TruckPro, one of the largest and most respected distributors and service providers in our industry.
###
About TruckPro, LLC
Founded in 1952, TruckPro, LLC is a leading distributor of heavy-duty truck & trailer products, and advanced repair services. Through a distribution network of more than 140 retail stores and advanced service shops, TruckPro delivers a comprehensive range of products to support commercial and government customer requirements in the areas of brake systems, electrical, engines, gear & drivetrain, and more. TruckPro is recognized for delivering measurable value and outstanding support to its customers and suppliers alike. Vast application expertise makes TruckPro an unbiased knowledge resource for product information, documentation and training.
For more information on TruckPro please visit http://www.TruckPro.com.
Media Contact:
Howard Fox, Director of Marketing
TruckPro, LLC
Howard.Fox(at)TruckPro.com