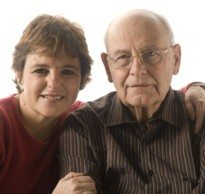 Active participation in a guided and closed support group allowed participants to share their experiences and concerns...
Raleigh, NC (PRWEB) February 06, 2017
A study of mesothelioma patients who participated in support groups that met online and on the phone shows that most found them very helpful. Click here to read Surviving Mesothelioma's new article on the findings.
Observing how devastating and emotionally taxing it can be to receive a mesothelioma diagnosis and go through mesothelioma treatment, the developers of the Mesothelioma Survivor Project invited patients to participate in a six-week program of weekly online and telephone meetings.
According to the study published in the Journal of Clinical Oncology, the meetings were exclusively for people with mesothelioma and were guided by a counselor.
"Active participation in a guided and closed support group allowed participants to share their experiences and concerns about their diagnoses, comfortably - supporting transition beyond active-treatment," writes study author Toby Bressler of Maimonides Medical Center in Brooklyn.
Mesothelioma patients who attended the meetings regularly reportedly found them very helpful while less regular attendees gave the group mixed reviews.
"Multiple studies have now shown that the opportunity to interact with other mesothelioma patients and their families can be tremendously helpful to people fighting mesothelioma," says Alex Strauss, Managing Editor for Surviving Mesothelioma. "The idea that a remote platform can be effective at providing this support is particularly good news since this is such a rare cancer."
To read more about the support group study, including the many ways in which mesothelioma can impact quality of life, see Closed Support Group May Bolster Mesothelioma Quality of Life, now available on the Surviving Mesothelioma website.
Bressler, Toby, et al., "Approach to offering remote support to mesothelioma patients: The Mesothelioma Survivor Project," January 20, 2017, Journal of Clinical Oncology, https://www.ncbi.nlm.nih.gov/pubmed/28151150
For more than a decade, Surviving Mesothelioma has brought readers the most important and ground-breaking news on the causes, diagnosis and treatment of mesothelioma. All Surviving Mesothelioma news is gathered and reported directly from the peer-reviewed medical literature. Written for patients and their loved ones, Surviving Mesothelioma news helps families make more informed decisions.