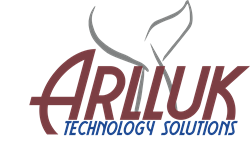 Chantilly, VA (PRWEB) February 06, 2017
Koniag Inc., an Alaska Native Company (ANC), is pleased to announce the establishment of Arlluk Technology Solutions, LLC, an SBA 8(a) certified company. Arlluk Technology Solutions LLC, is a wholly owned subsidiary of Koniag, Inc., and is part of the Koniag Government Services Sector. Arlluk will provide a range of professional services including Application Development, Maintenance, and Enhancements, Enterprise IT Infrastructure Solutions, Cyber Security, and Integrated Program Management services. It will support Federal civilian and defense agencies and State governments across multiple business functions including: Finance, Health, Defense, Social Services, Consumer Protection and Insurance.
Koniag Government Services CEO Ed O'Hare commented "We are thrilled to add Arlluk Technology Solutions to the Koniag Government Services family of companies. The addition of Arlluk will enhance our professional IT Services capabilities within KGS and demonstrates our commitment to support the technical advancements needed to support Government agency missions."
About Koniag Government Services
Koniag Government Services provides oversight, management and shared services to the companies that comprise the Koniag Government Services sector, including Eagle Harbor Solutions. Koniag Government Services (KGS) companies have supported Federal, State and Local customers for more than 20 years. Professional services include Application Development, Healthcare IT, Telecommunications, Network Management, Enterprise Infrastructure Support, Cyber Security, Physical Security, Cultural Resource Services, Program Management and Management Consulting. KGS supports clients in more than a dozen locations across the United State as well as in more than 30 worldwide sites. We have built a reputation for consistent performance and forging long term partnerships with our clients. For more information, please visit http://www.koniaggss.com.