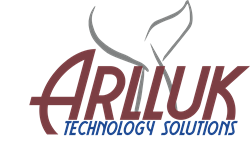 Chantilly, VA (PRWEB) February 13, 2017
Koniag Inc., an Alaska Native Company (ANC), is pleased to announce the appointment of Gene Zapfel as President of Arlluk Technology Solutions, LLC.
As President of Arlluk, Gene will run all facets of this new SBA 8(a) Certified business including strategic leadership for the company by working with the Koniag Board and the Executive Management team to establish long-range goals, strategies, plans and policies, driving the advancement of the Arlluk mission and objectives. He will lead the delivery of information technology services for client success, revenue, profitability and growth of Arlluk.
Prior to this assignment, Zapfel was President of Koniag Services, Inc. (KSI) which is another subsidiary Koniag company. Previously, he held executive positions in both large and small organizations where he expanded customer bases by driving new services and solutions into new and existing markets. He has built several new business units from the ground up and has established multiple self-sustaining organizations. Zapfel held executive positions at Unisys Federal Systems and Booz Allen Hamilton, focused on revenue growth and management within the government IT sector in civilian, defense, and intelligence markets.
"The addition of Gene Zapfel strengthens our team with an executive experienced with managing complex organizations and with tremendous experience in strategy development and implementation," said Koniag Government Services CEO Ed O'Hare. "That will ensure the future success of Arlluk and will provide additional expertise for all the KGS companies."